The death of George Floyd in Minneapolis this week has sparked riots and protests in that city and around the country. Many folks have taken to social media platforms for expressing their feelings spawning from racial injustice. Among then have been Hawkeyes past, present and future.
HN has compiled some social media posts we've seen so far and will continue adding to the file here as more come up. Please let us know if there are any we've missed.
*Tip: You can enlarge images in this story for easier reading my clicking on them.
This Tweet from former Iowa and NFL defensive lineman Colin Cole points in a specific direction.
Screaming this…. pic.twitter.com/6BTXlRj9iP

— Colin Cole (@ColinCole91) May 30, 2020
On Tuesday, be commented on the country's leadership.
Welp…this is YOUR PRESIDENT… https://t.co/NMhy8CYKEQ

— Colin Cole (@ColinCole91) June 2, 2020
He also expressed frustration with how Minnesota has handled the Floyd case.
I don't think anything will change until the 3 additional officers are charged…..#EnoughIsEnough https://t.co/C6nRKrskVt

— Colin Cole (@ColinCole91) May 30, 2020
Former Hawkeye and NFL linebacker Abdul Hodge, now an assistant coach at South Dakota, asked a question on Friday.
So let me get this straight…out of 4 total police officers not one had the human capacity to say "Hey get off his neck, he can't breathe?" #JusticeForGeorgeFloyd

— abdul hodge (@Abdul_Hodge) May 29, 2020
Another question popped into Hodge's head Saturday.
Still trying to figure out what George Floyd was officially charged with? Pretty sure it wasn't punishable by death. #JusticeForGeorgeFloyd

— abdul hodge (@Abdul_Hodge) May 30, 2020
Jovon Johnson, who ranks third in all-time interceptions at Iowa and enjoyed a long career in the CFL, shared stories of being black in America.
….as a kid I was at a pizza joint eating pizza when the owner accused me of stealing out the pop machine and tried to hold me hostage for police. Falsely accused I had to do community service hours for something I did not do, but because I was black I was guilty! #2

— Jovon Johnson (@Mr_Consistent_2) May 29, 2020
…..countless times I have been told to shut up when I didn't utter a disrespectful comment other than what am I being handcuffed for? Slammed to the ground for just being black told I was resisting arrest when I never made a false move! #2

— Jovon Johnson (@Mr_Consistent_2) May 29, 2020
….driving home from college with my parents trailing me I was pulled over at a toll booth because I had pull off to the side after going through to wait for my parents. I was with two of my college teammates who were visiting my hometown for the first time. …

— Jovon Johnson (@Mr_Consistent_2) May 29, 2020
…police made us get out the car, illegally searched my car with 5 police cars present and a dog. Told my parents to get back in their car as they inquired about what was going on! Then said I had drug residue in my car when I had never sold or did drugs in my entire life! #2

— Jovon Johnson (@Mr_Consistent_2) May 29, 2020
….I was a college student pursuing two degrees and preparing to get drafted by the NFL yet treated very poorly. I called my position coach and was advised to let it go since they let us go! If only I knew what I know now it would have triggered me! #2

— Jovon Johnson (@Mr_Consistent_2) May 29, 2020
…..as a STEELERS player I was coming home from a night out at the movies in my nice yellow DAYTONA CHARGER Pulled over by police for doing nothing illegal. After 1 officer waited another 5 police cars showed up. Guns drawn I was commanded to get out my car with my hands above..

— Jovon Johnson (@Mr_Consistent_2) May 29, 2020
…my head and walk backwards to the sound of their voice which I cooperated. Handcuffed aggressively with no remorse for my body. Threw in the back of the police car with nobody answering any questions I had. For them to tell me I was wrongfully identified as a person pulling…

— Jovon Johnson (@Mr_Consistent_2) May 29, 2020
…guns on people in the neighborhood. It wasn't until I asked to call our police chief god the STEELERS was I treated with a complete different level of respect! Guess what those officers were never in any trouble. At any moment they could have shot and killed me! #2

— Jovon Johnson (@Mr_Consistent_2) May 29, 2020
Former Hawkeye running back Fred Russell wondered about progress in our country.
Growing up I used to look In history books, seeing black men "Hung " in the center of a Town. This the new visual of "Lynching" for the next Generation to see in their History books!!! #GeorgeFloyd pic.twitter.com/goma2YjR1c

— Fred Russell (@Freddyballa2) May 28, 2020
Iowa assistant basketball coach Courtney Eldridge shared a message short and to the point.
EQUALITY!!! #BlackLivesMatters pic.twitter.com/wiKd5CsmfT

— Coach Eldridge (@CoachEldridge23) May 29, 2020
The mother of current sophomore running back, Tyler Goodson, shared her son's powerful post from Instagram.
My son @tgood1110 posted this to his Instagram story! No additional caption needed. #protests #JusticeForGeorgeFloyd #JusticeforAhmaudArbery #icantbreathe #DontShoot #BlackInAmerica #blackboymom #PeaceAndLove #peaceonearth #blackandproud #balcklivesmatter pic.twitter.com/iTYkVs6yjA

— Felicia Goodson (@favored3470) May 30, 2020
Former Hawkeye offensive lineman Dace Richardson serves as a police officer in Waukee, Iowa. Here's a Facebook post from him.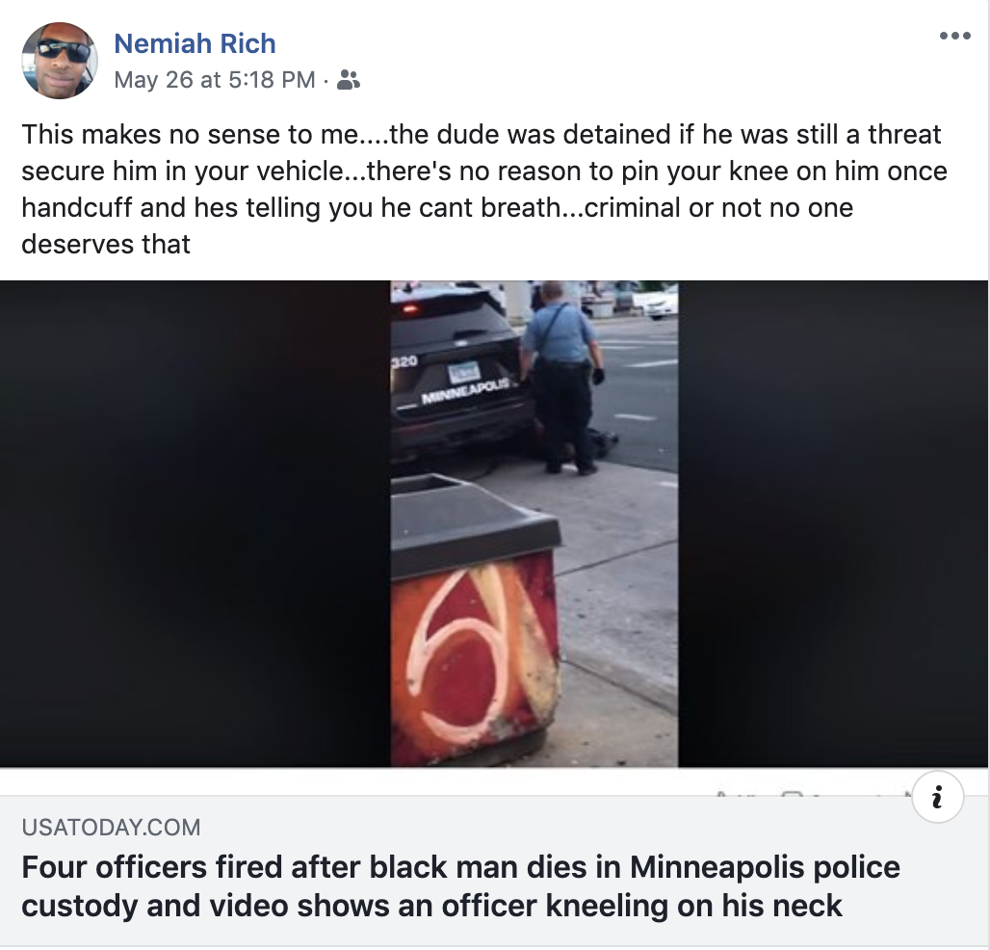 In another Facebook post he talks about the means used by police offer on Floyd.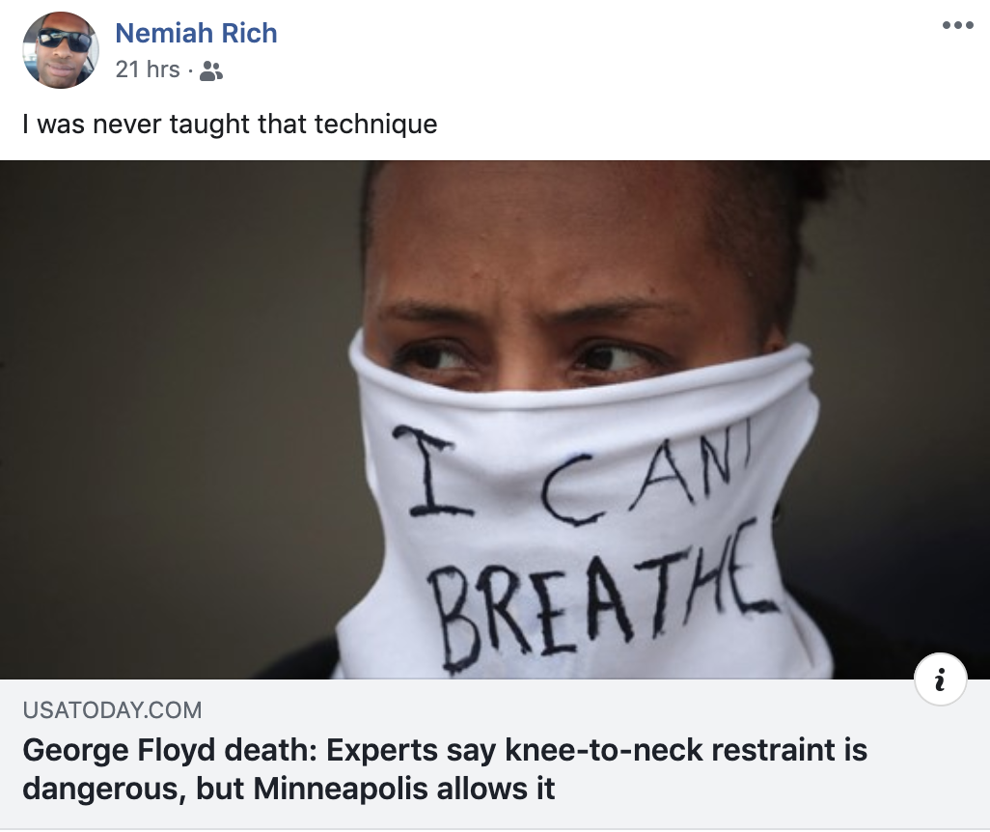 Iowa women's basketball coach Lisa Bluder expressed herself early in the week.
THIS MUST STOP! Sickening https://t.co/z1txJGmTV9

— Lisa Bluder (@LisaBluder) May 27, 2020
Incoming Hawkeye quarterback Deuce Hogan showed leadership in reaching out to members of Iowa's 2020 recruiting class in a group chat.
This why I love the QB of our class ?@DeuceHogan @RobHoweHN @BlairRIVALS @CoachD_Foster #Family #SWARM20 pic.twitter.com/ccJIhwTiZx

— Reginald Bracy II (@im_the_future_5) May 30, 2020
Current Iowa cornerback Matt Hankins posted a photo on his Instagram.
Former Iowa center Gabe Olaseni is worn down.
Christian Kirksey, a former linebacker now with the Green Bay Packers, paid tribute to Floyd.
Christian then commented protesting Monday night.
Im all about peaceful and nonviolent protesting. Its a right! BUT how do one defend himself or herself when cops are being voilent to a peaceful protester?

— Christian Kirksey (@Kirko58) June 1, 2020
Former Iowa point guard and current Charlotte head coach Cara Consuegra encouraged involvement.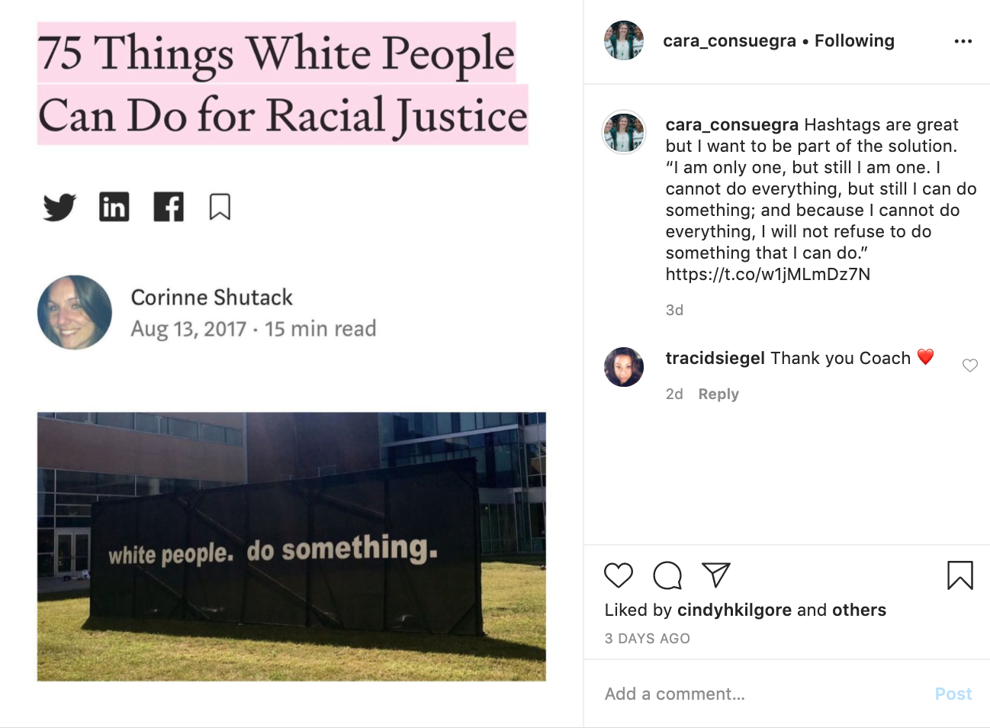 And then Cara shared a message from the great Kareem Abdul-Jabbar.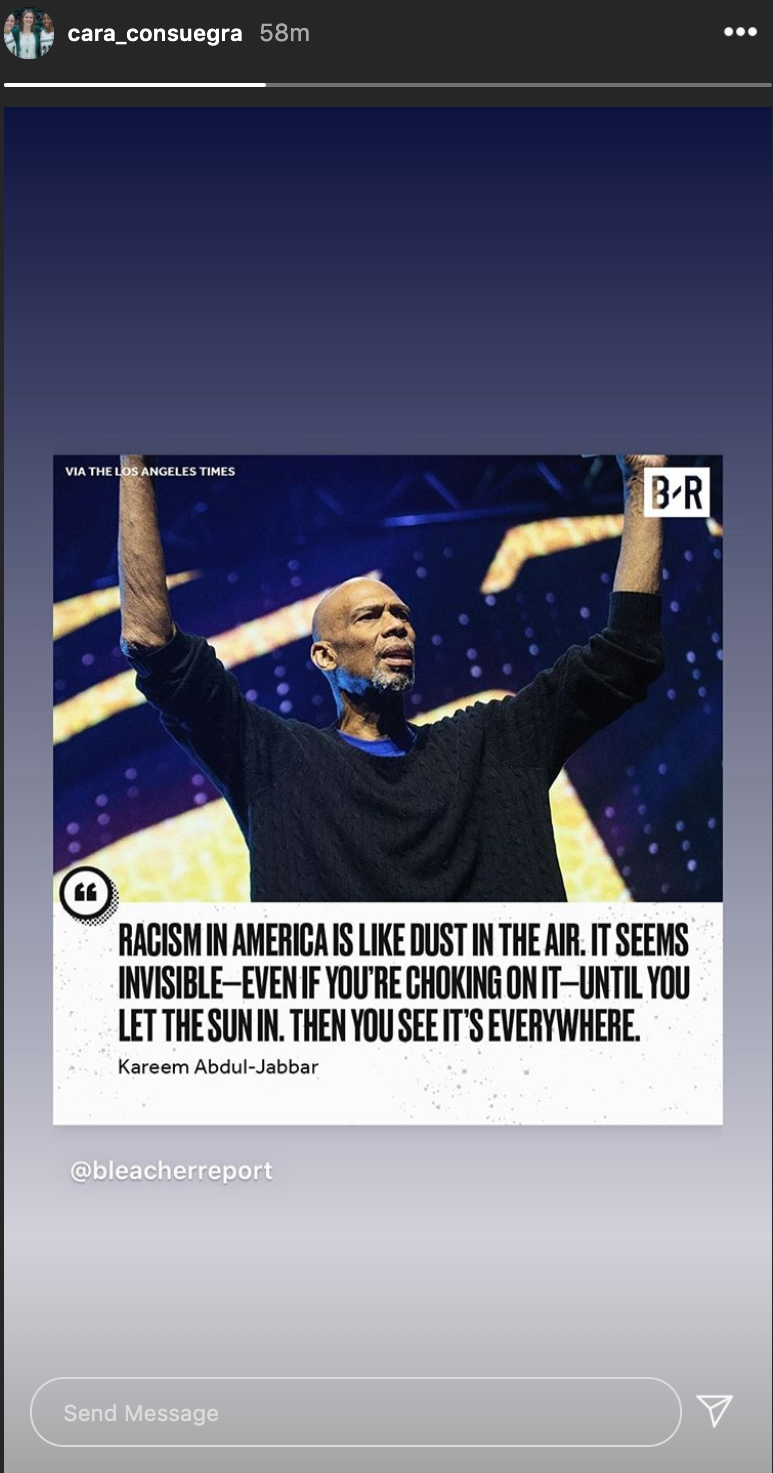 Hawkeye sophomore safety Dane Belton changed his Instagram profile picture.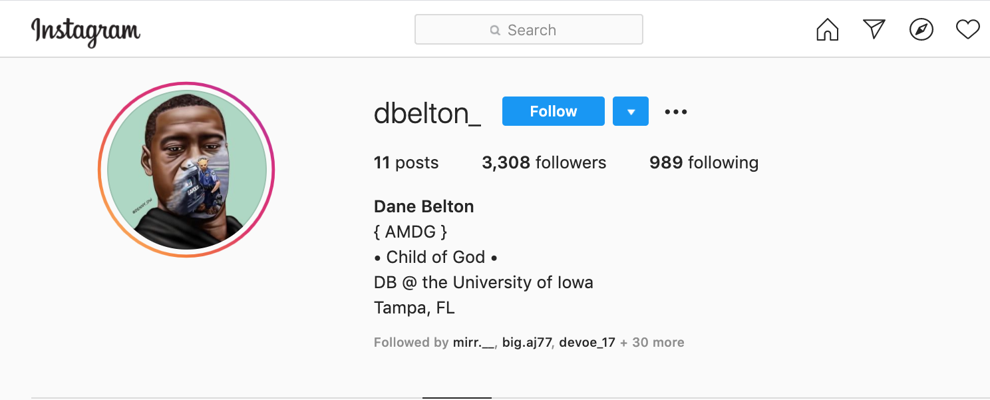 Hawkeeye football assistant coach LeVar Woods, a former Iowa and NFL linebacker, showed support for recent victims of racial injustice.
#GeorgeFloyd #AhmaudArbery #BreonnaTaylor pic.twitter.com/HKo7FQu2mO

— LeVar Woods (@LeVarWoods) May 31, 2020
Jermelle Lewis, a former Iowa running back and assistant coach at Cedar Rapids Jefferson, delivered a historical reference.
The mother of freshman offensive lineman Justin Britt, Nikkie Britt, posted her feelings on the reaction following Floyd's death.
Protesting is how most laws got written & most rights were given.
Rioting is an uproar of a peaceful crowd & yes, I'm partially okay with that.
Looting is where I draw the line. That's were it's no longer about the cause. Its a selfish act that indeed leads to more violence.

— Nikkie Britt (@britt_nikkie) May 31, 2020
Anthony Herron, who played at Iowa and in the NFL, and is a sports commentator on radio and TV, observed something about the protests.
Watched days of protests when NATO was in Chicago in 2012. Peaceful moments changed when outside groups added chaos by throwing things and rousing folks to start shoving. They inflamed the emotions of those who actually cared about a cause. Seems the playbook hasn't changed. pic.twitter.com/OhiCZCzUJf

— Anthony Herron (@BigAntHerron) May 31, 2020
Recently graduated running back Toren Young did not hold back.
How do we build trust between the community and the police? Let's go kill unarmed black folks. Killer cops are the absolute scum of the earth. https://t.co/8UUZdGbiuS

— Toren Young (@Toren28Young) May 29, 2020
And then he tried to help someone understand.
For the people who believe this is not about race…also for the people who hear or read ignorant comments. Instead of telling them how ignorant they are. Educate them! They can't argue with facts. People aren't being taught this stuff and make comments like these… pic.twitter.com/F6zTbuiQNp

— Toren Young (@Toren28Young) June 2, 2020
And then he experienced it.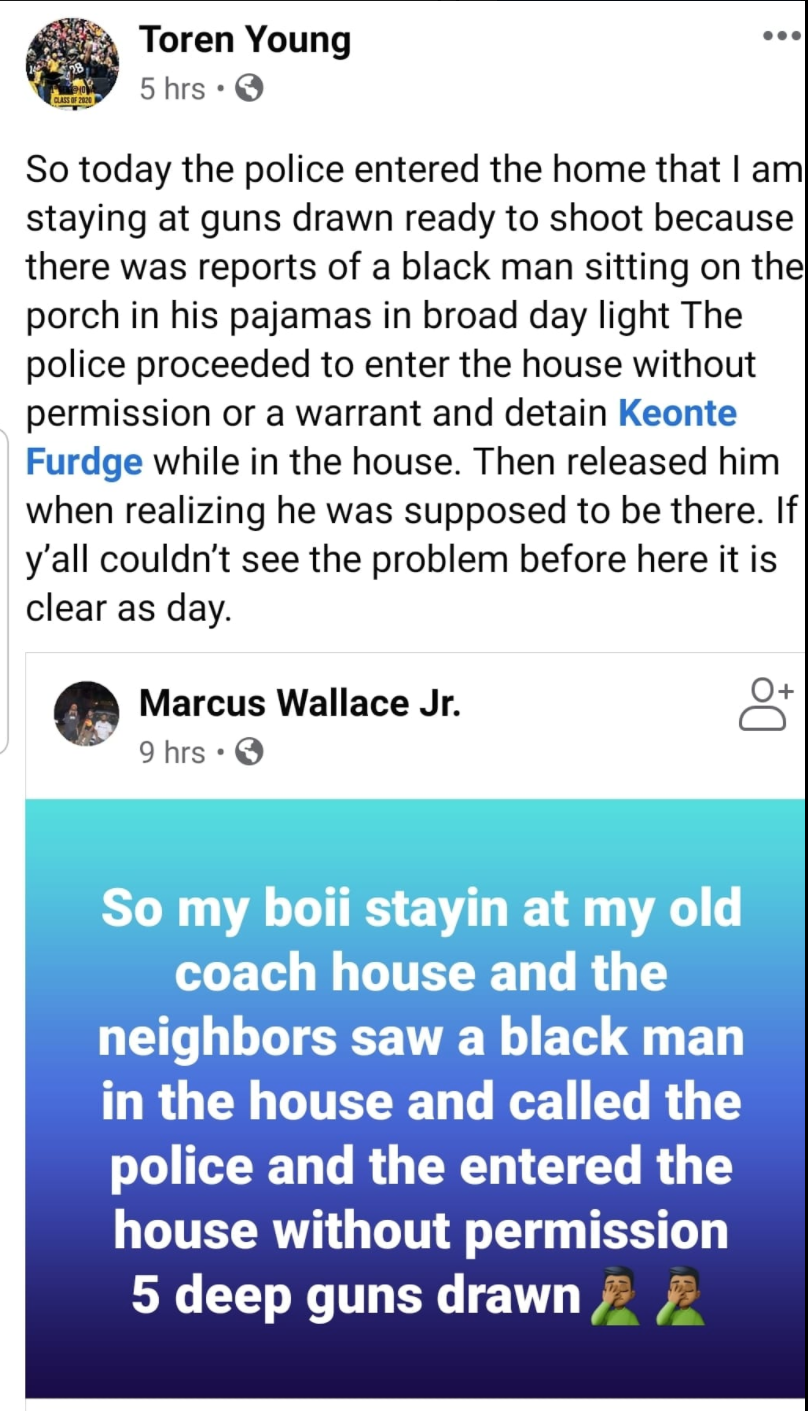 Incoming wide receiver Diante Vines is troubled by the scenes he's seeing.
Hurt to watch ??‍♂️ https://t.co/WZKDfwHWUf

— Diante Vines? (@diantev22) May 31, 2020
Former Iowa running back and strength coach at Southeast Missouri State Mark Weisman spoke out.
Staying silent is not the answer. When will the racism, injustice, and brutality end? Protests and public outcry to create awareness is a start, but we must take action in our communities. Stand and speak up for what is right! If we are not part of the solution we are the problem

— Mark Weisman (@CoachWeisman) May 29, 2020
Another former Iowa running back, Ladell Betts, shared his thoughts on where we are at as a country.
Jonathan Babineaux, a former Iowa and NFL defensive lineman, applauded the involvement of he and Floyd's friend, Stephen Jackson, a former NBA player.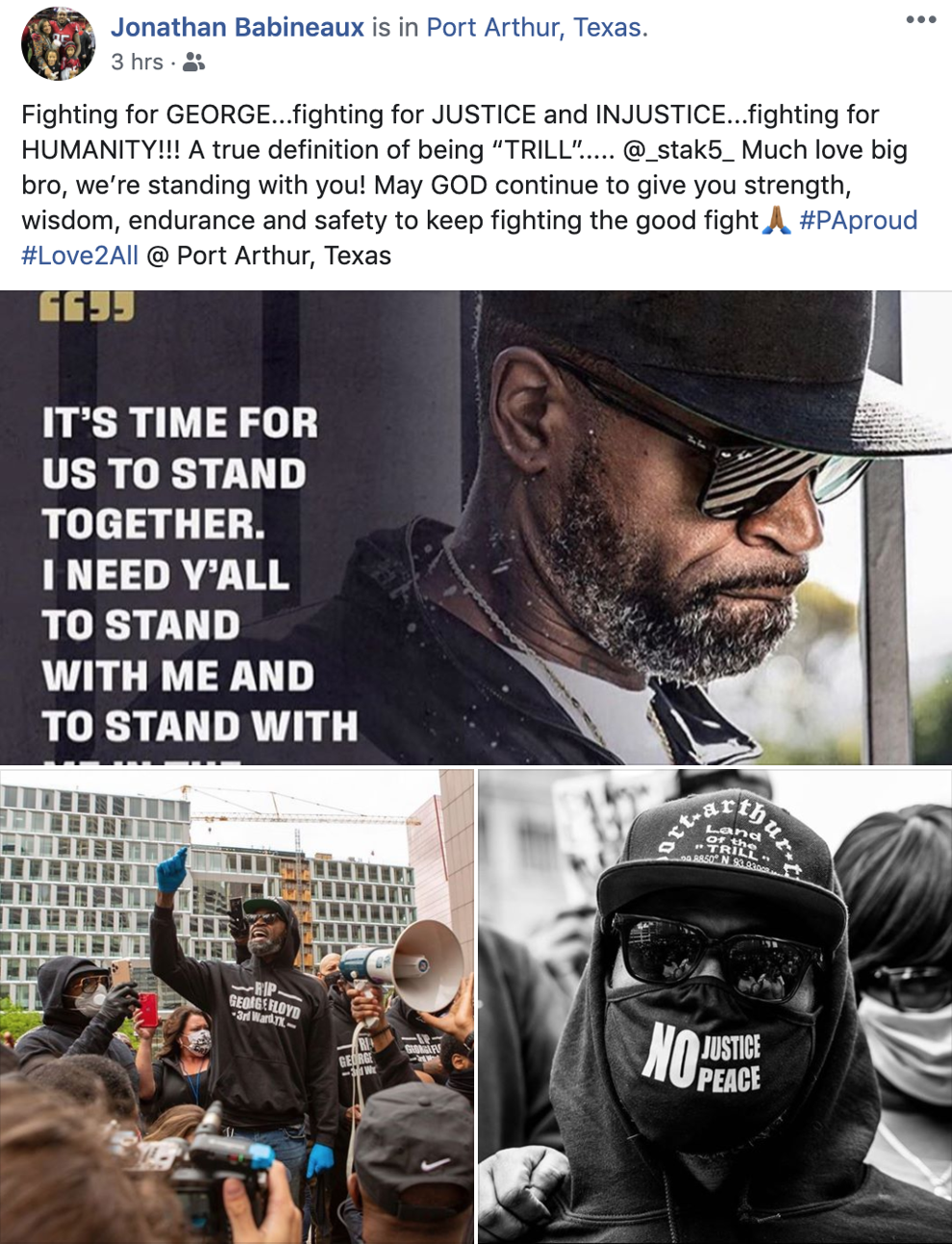 Minnesota Vikings defensive tackle Jaleel Johnson is worried.
Jaleel also points out the irony in an official statement from the NFL.
They can't be sad about this because this is what Colin was protesting and they black balled him. https://t.co/ArBD1jOEIR

— Jaleel Johnson (@leellxvii) May 31, 2020
Iowa assistant basketball coach Jan Jensen was a peaceful protester in Iowa City on Saturday.
Powerful & peaceful protest in IowaCity today for George Floyd & supporting that all #blacklivesmatter. Thx Mayor Teague & all who spoke.This is not a black problem,it's our problem. I am going to keep showing up,keep educating myself & others and work to do more to fight racism. pic.twitter.com/rVsnoUOAGA

— Jan Jensen (@goiowa) May 31, 2020
Incoming defensive lineman Isaiah Bruce reacts to a troubling video.
Sickening… https://t.co/x2GM4fnecF

— Isaiah Bruce (@IsaiahBruce62) May 31, 2020
Former Hawkeye hoop forward Tyler Cook addressed those people comparing lives to property.
AGAIN, IF ONLY YALL WERE AS UPSET ABOUT BLACK MEN BEING MURDERED AS YOU ARE ABOUT THESE STORES ??‍♂️ My mentions are mind blowing right now…

— Tyler Cook (@iamtc25) May 31, 2020
Former Iowa basketball standout Peter Jok called for unity.
I'm so proud of my Little sis! Times like this is when we have to love one another! Love your neighbors as you love yourself! We have to Unite and stay strong together ?? https://t.co/OFr9tk6zdm

— Peter Jok (@Jok_City14) May 31, 2020
Another former Iowa basketball player, Nicholas Baer, hopes some people are uncomfortable.
Megan Gustafson, last year's national player of the year in women's college basketball, vowed to stand up for the rights of all.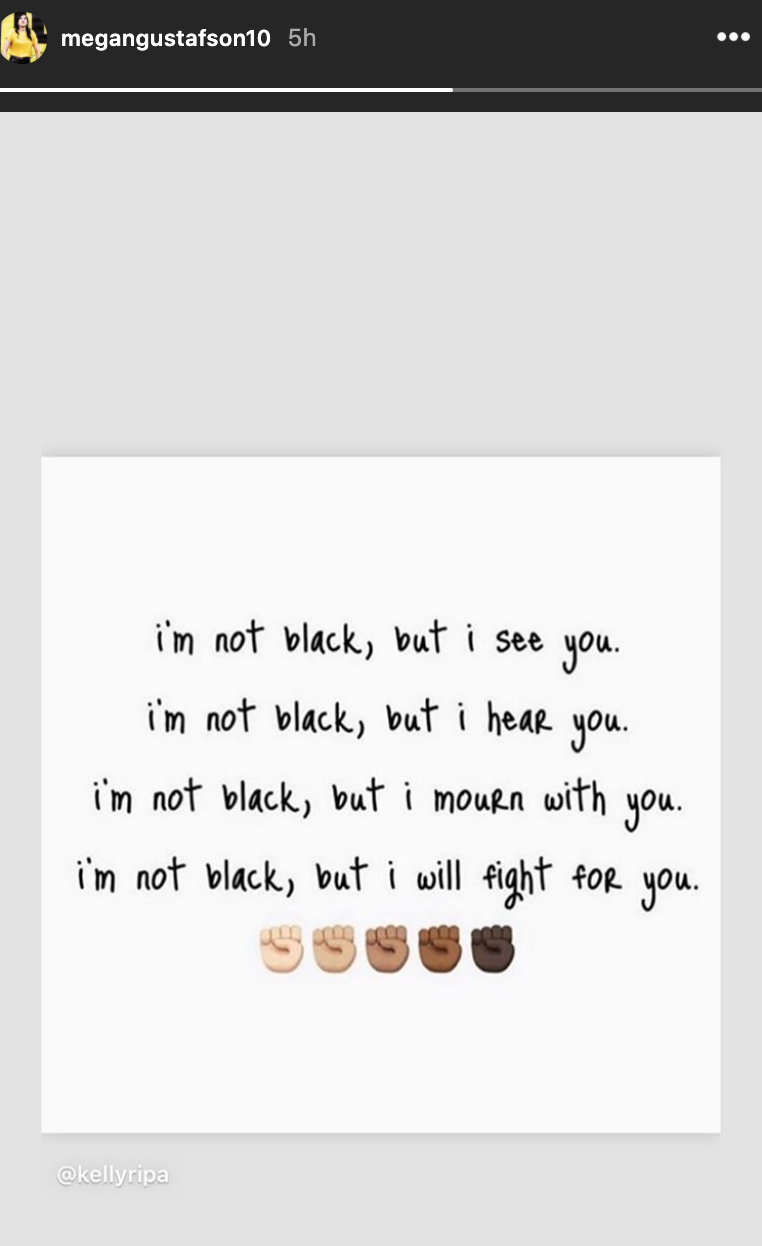 Heisman runner-up from '02, Brad Banks, delivered a direct message.
— BRAD BANKS (@BRADBANKS7) June 1, 2020
Iowa defensive end and team captain Chauncey Golston showed support for protesters.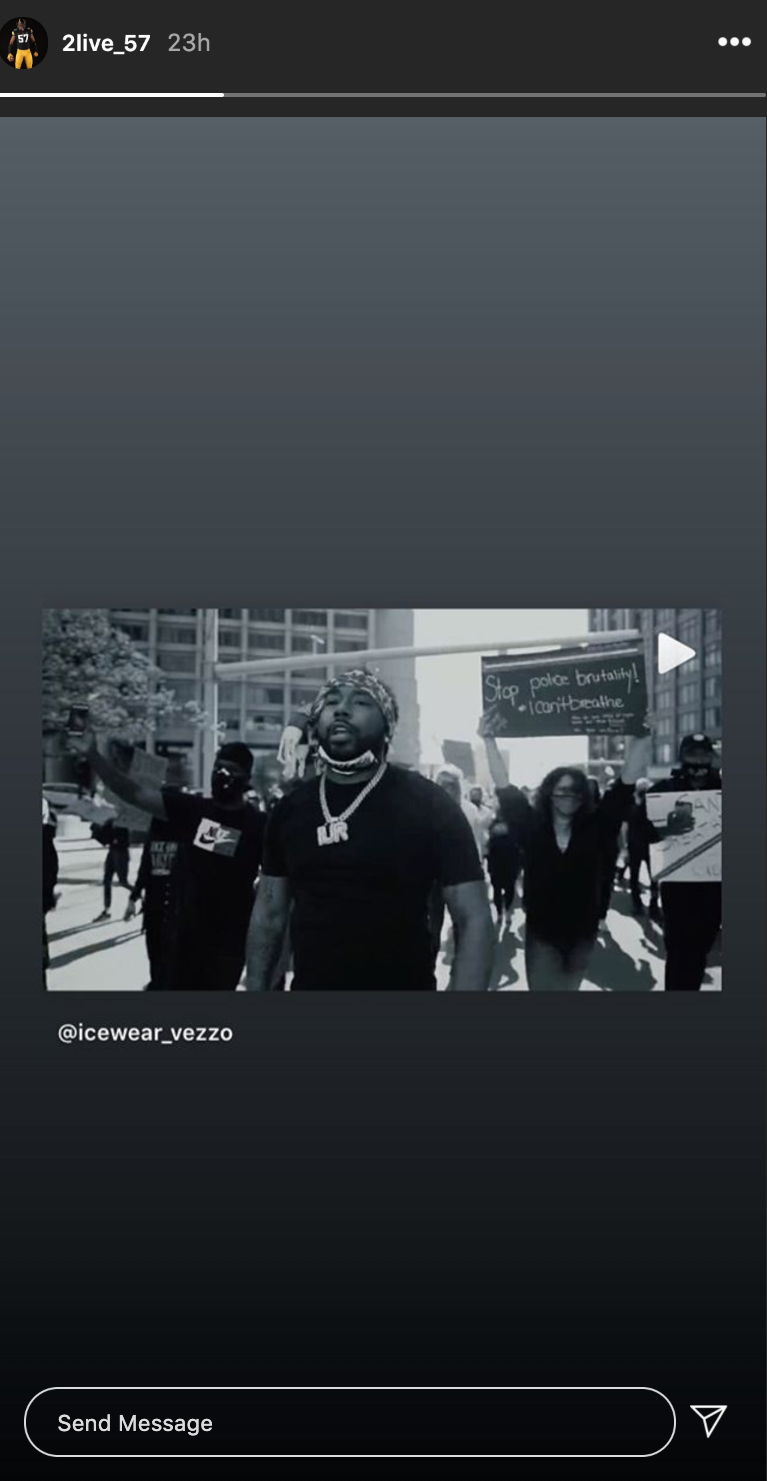 New starting quarterback Spencer Petras changed his profile picture on Instagram this week.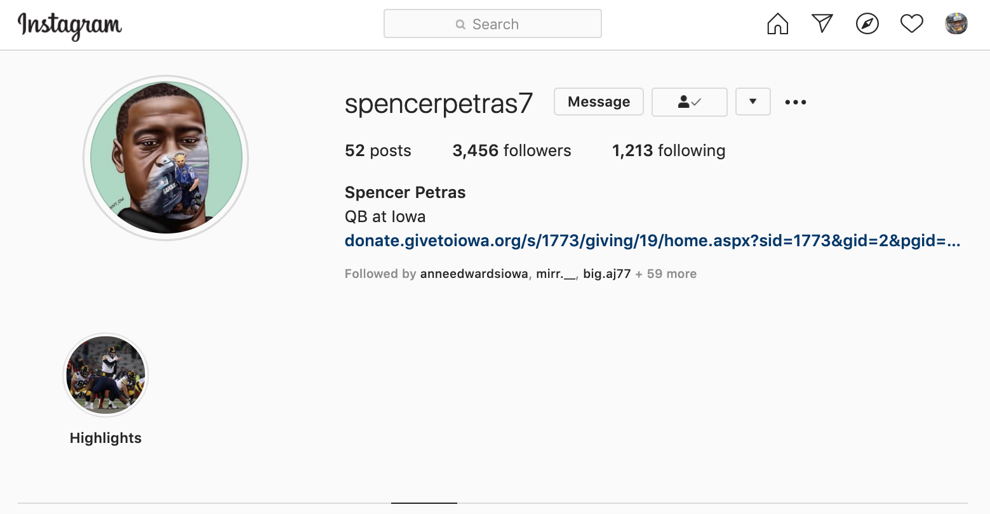 Petras also shared a video of Killer Mike's speech from Atlanta.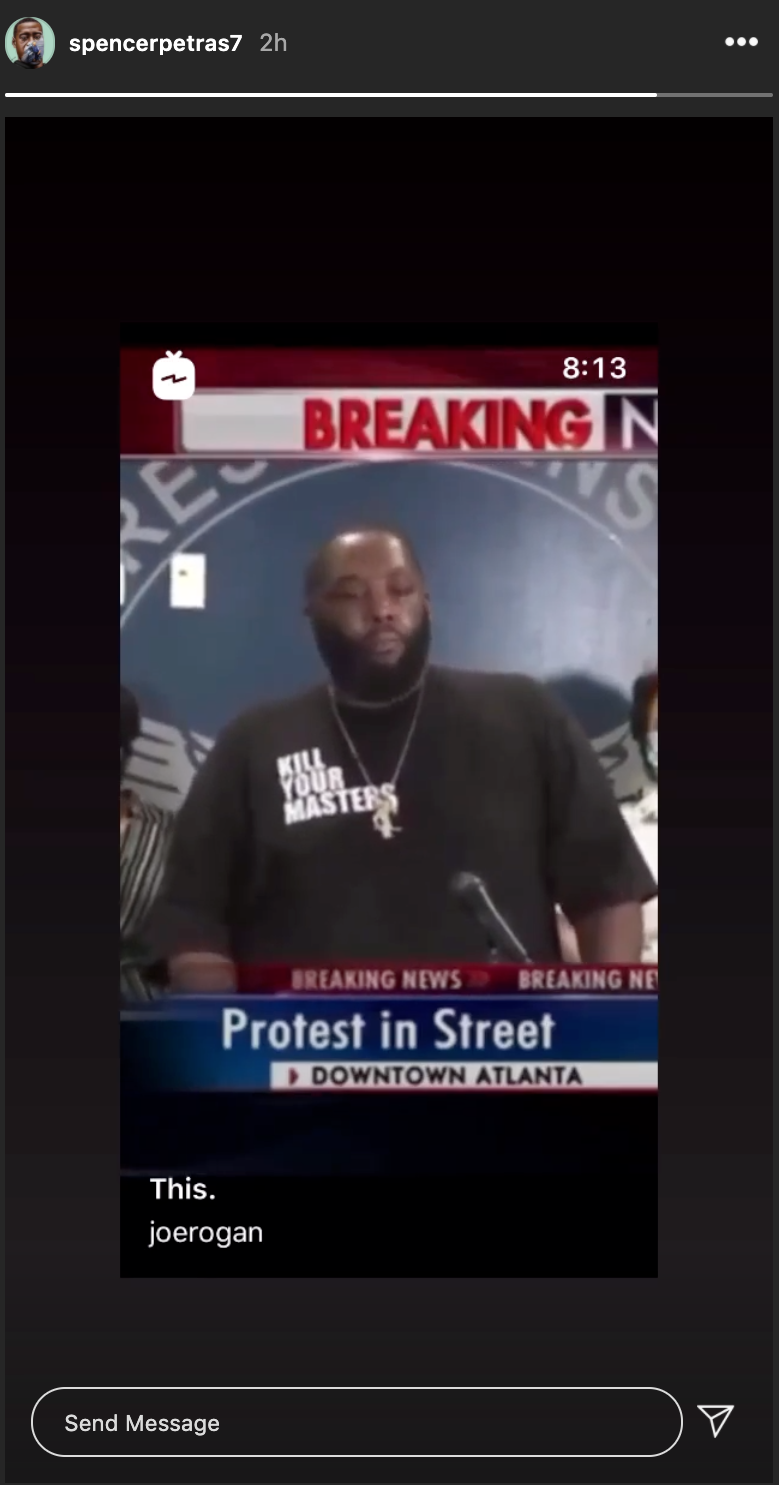 All-American cornerback Josh Jackson called on The Greatest.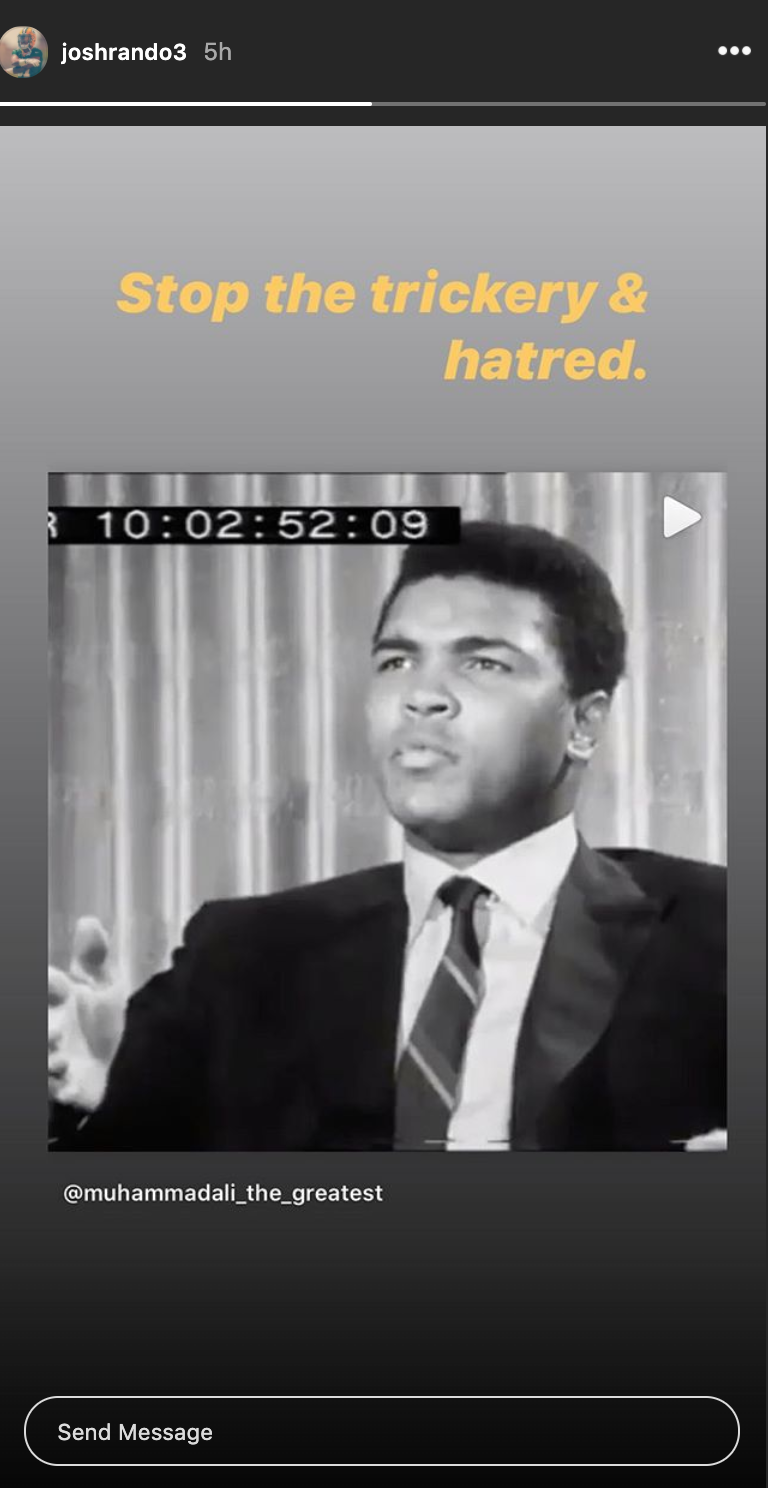 Big Ten Player of the Year and All-American Luka Garza shared a post by Rutgers Geo Baker dealing with White Privilege.
And then he followed up with a powerful Instagram post with his own words and image.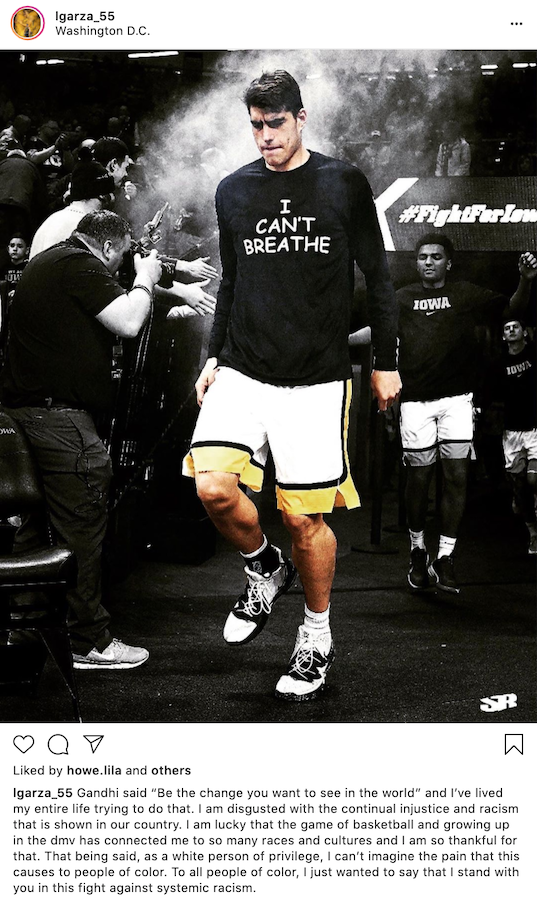 Ally Disterhoft, who was Iowa's all-time leading scorer before Gustafson broke her record, shared a post calling out inequities in the system.
Former Hawkeye guard Tania Davis, a graduate manager at Clemson, encouraged people to vote for change.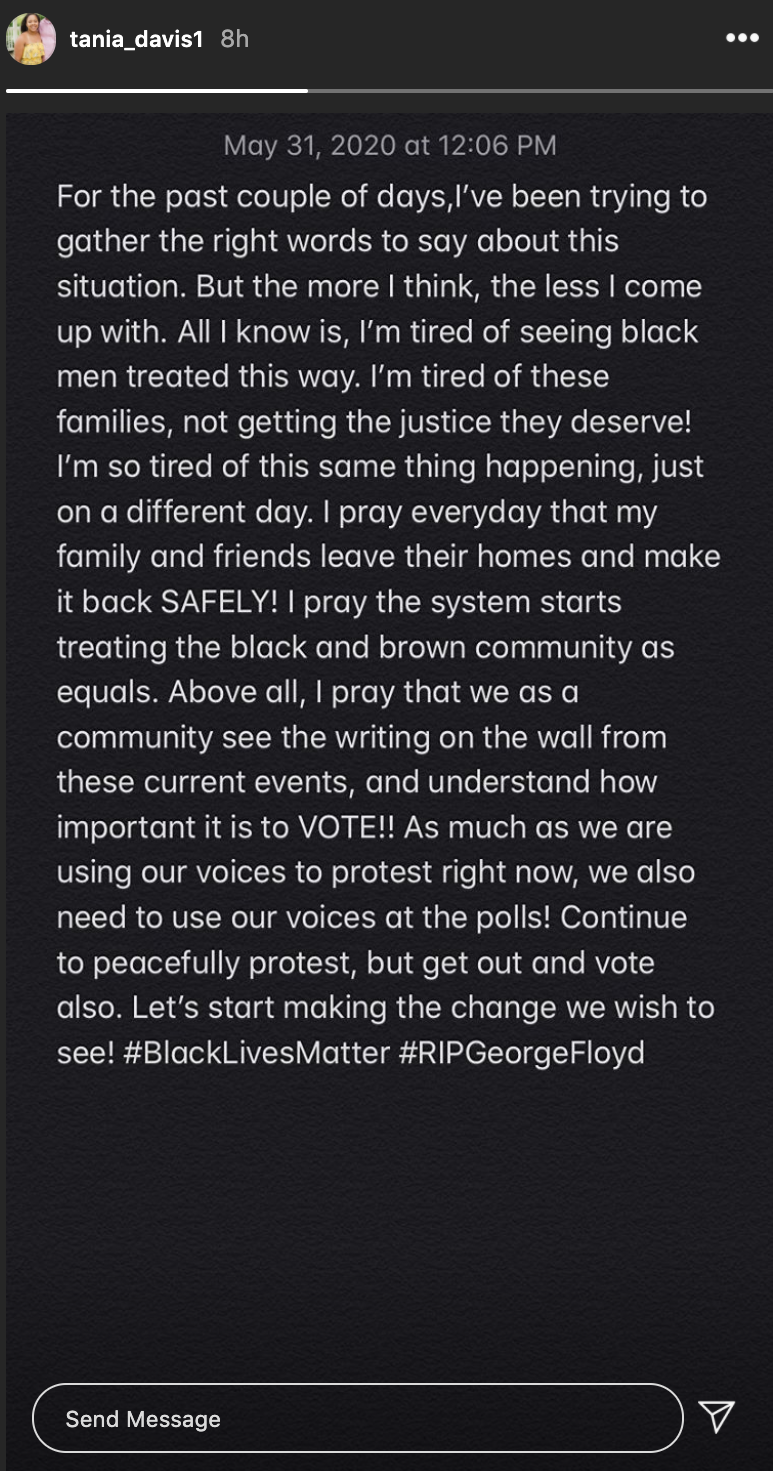 Running back Ivory Kelly-Martin shared a post from the University of Iowa's Filipino Student Association.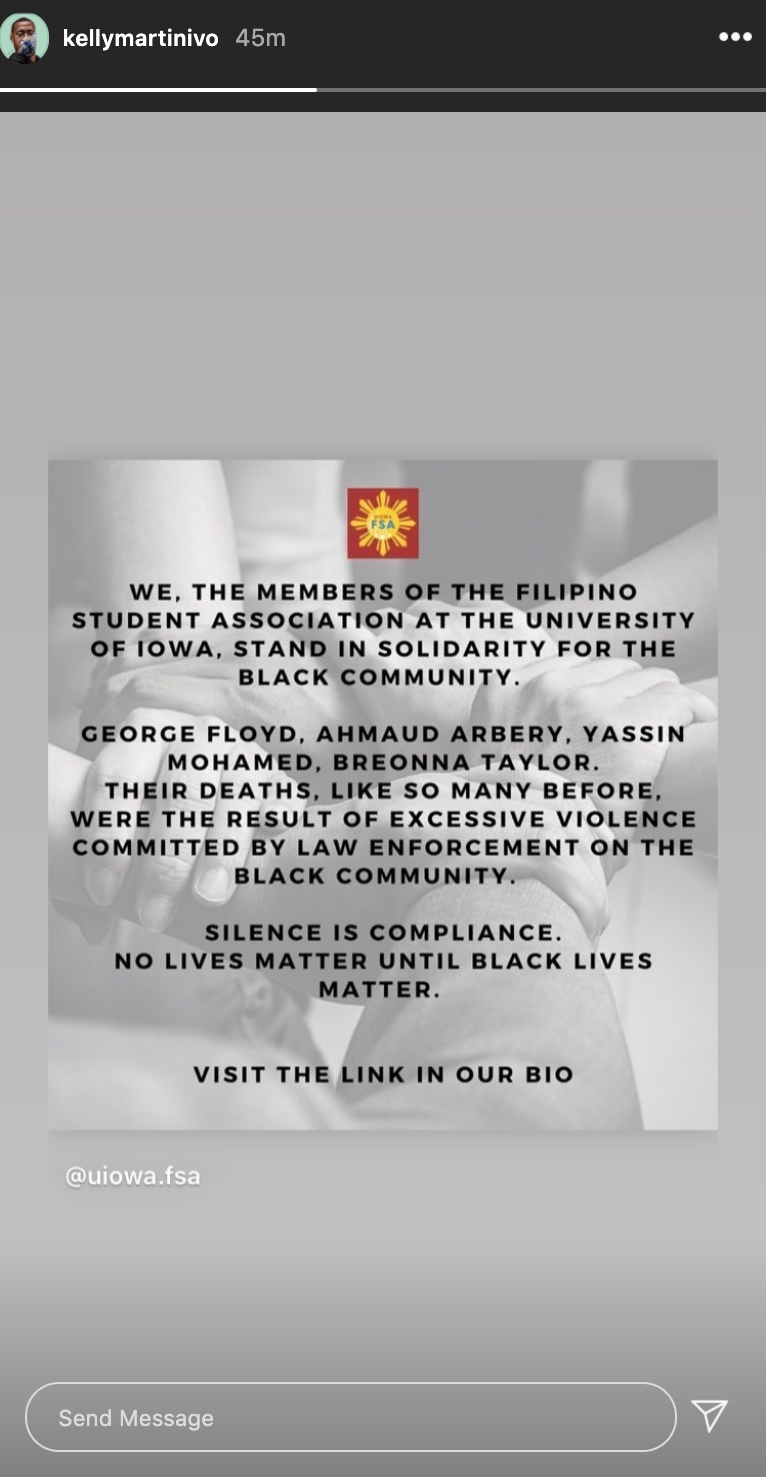 Linebacker Djimon Colbert is asking that people continue supporting the cause.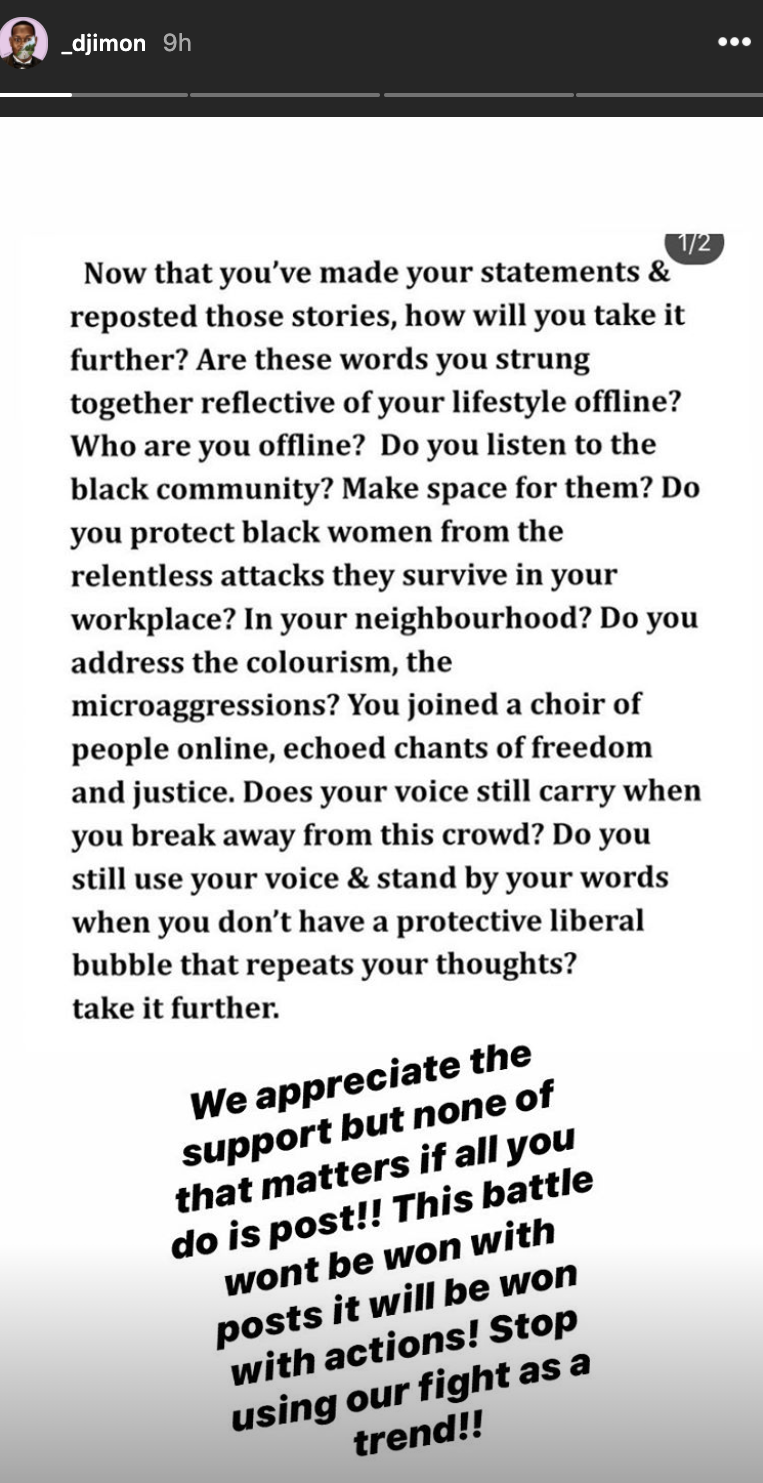 One half of Iowa's Twin Towers with Greg Stokes, Michael Payne posted a quote from Martin Luther King Jr.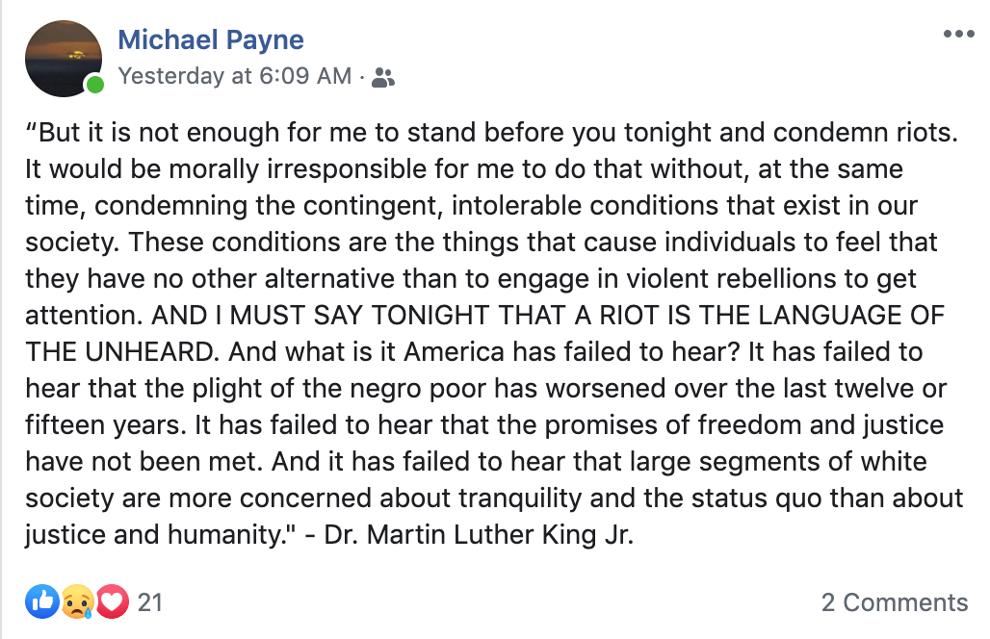 Defensive line coach Kelvin Bell gets behind MLK Jr.'s explanation for why riots occur.
#Truth https://t.co/nfJStN0fxF

— Kelvin Bell ? (@CoachK_Bell) June 1, 2020
Class of '21 receiver commitment Arland Bruce Jr. showed he's wise beyond his years for a high school senior-to-be.
If you're one of those people who comment all lives matter under a #BlackLivesMatter post, go ahead and just unfollow me. You're part of the problem and don't understand that yes, all lives do matter but WE sadly have to raise awareness for black lives. I said what I said

— Arland Bruce IV ⑦ (@abruceiv) June 1, 2020
Former Iowa and current NFL defensive lineman Carl Davis highlighted peaceful protest.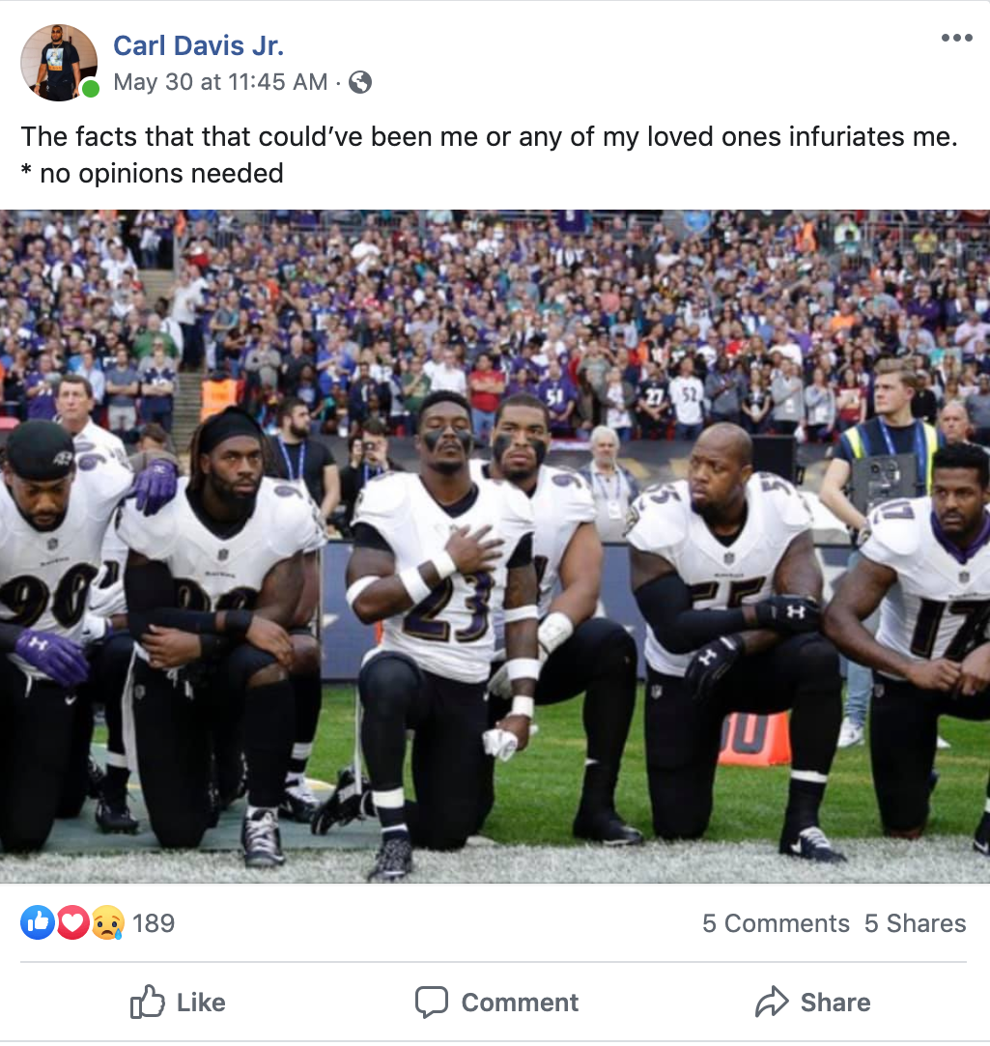 WWE superstar Big E, who is former Iowa defensive lineman Ettore Ewen, is raising money for the cause.
These boots can be yours!
Bid below:https://t.co/DSGkKUtNB5

Gofundme: https://t.co/AqR9tftMQp#JusticeForGeorgeFloyd#JusticeforAhmaudArbery #JusticeforBreonnaTaylor pic.twitter.com/qPoZF1A0J5

— Florida Man (@WWEBigE) June 1, 2020
Last year's starting middle linebacker, Kristian Welch, a rookie with the Baltimore Ravens, called for togetherness.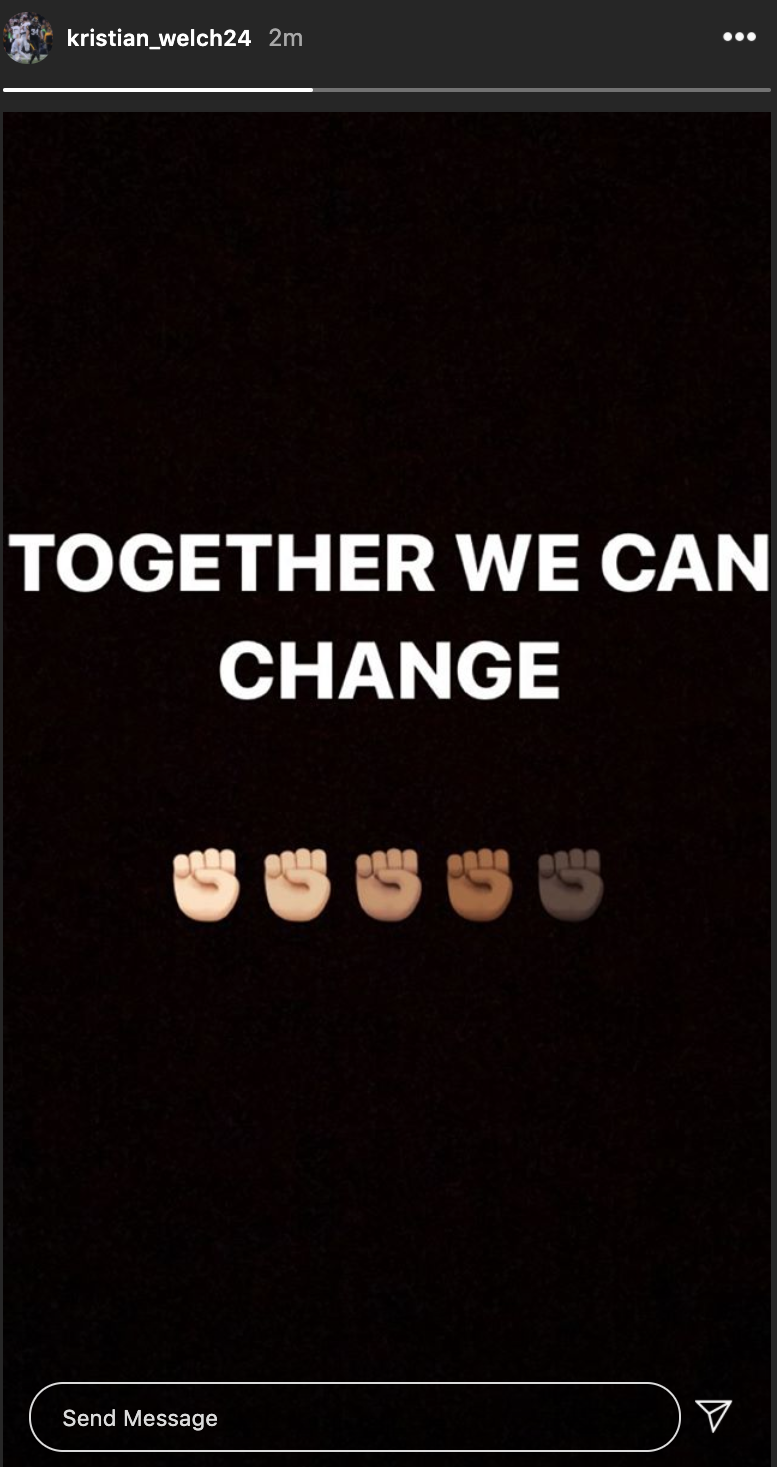 Safety Dallas Craddieth recognized police violence against a black person.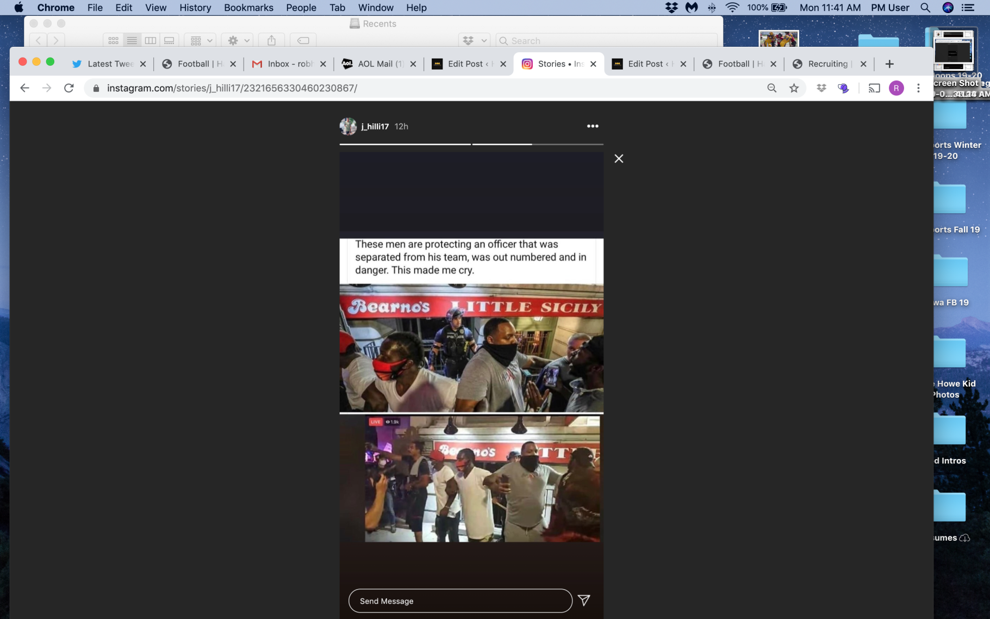 Forward Jack Nunge shared a post that appeared on the social media page of his girlfriend, Brie Orr, an Iowa volleyball player.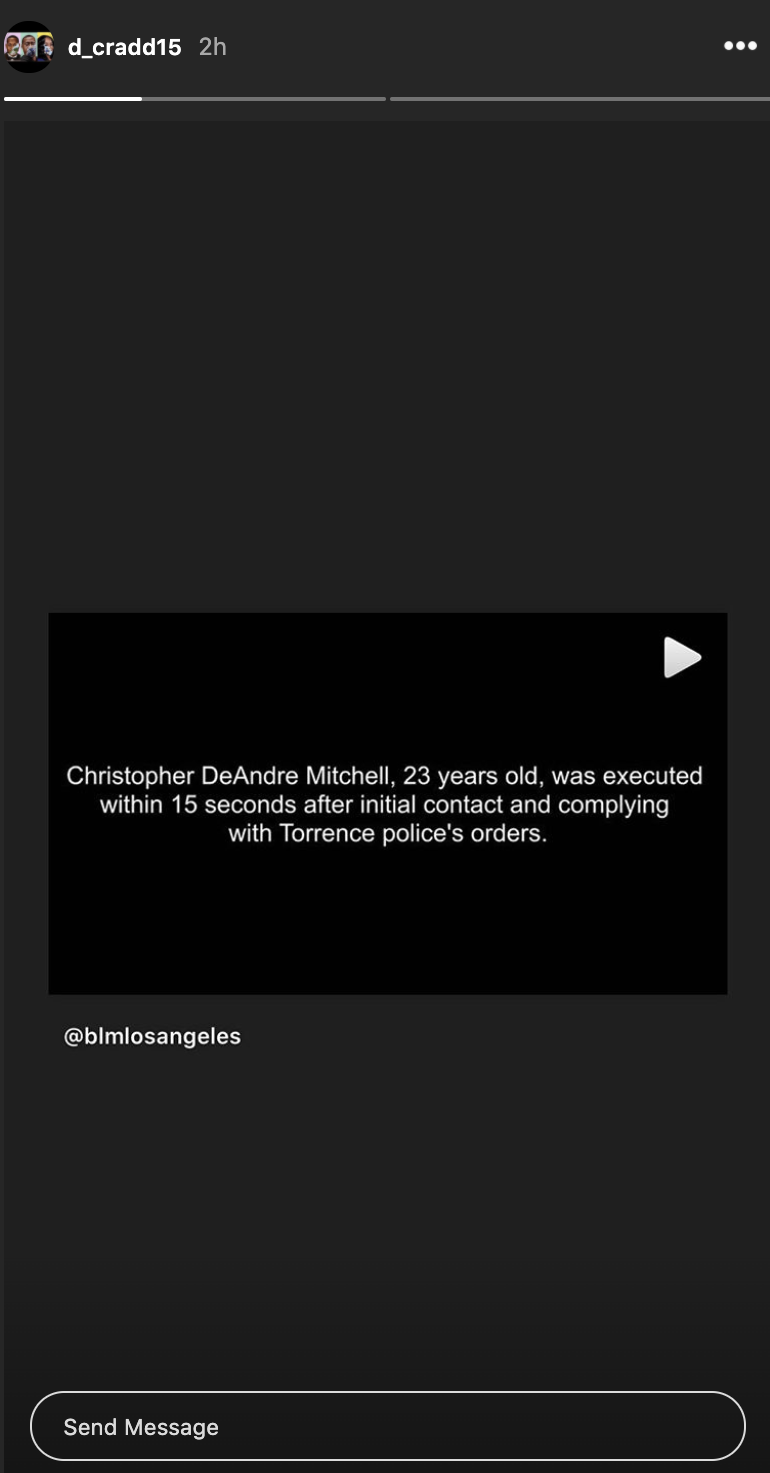 Former receiver Jacob Hillyer posted about black people standing up for the police.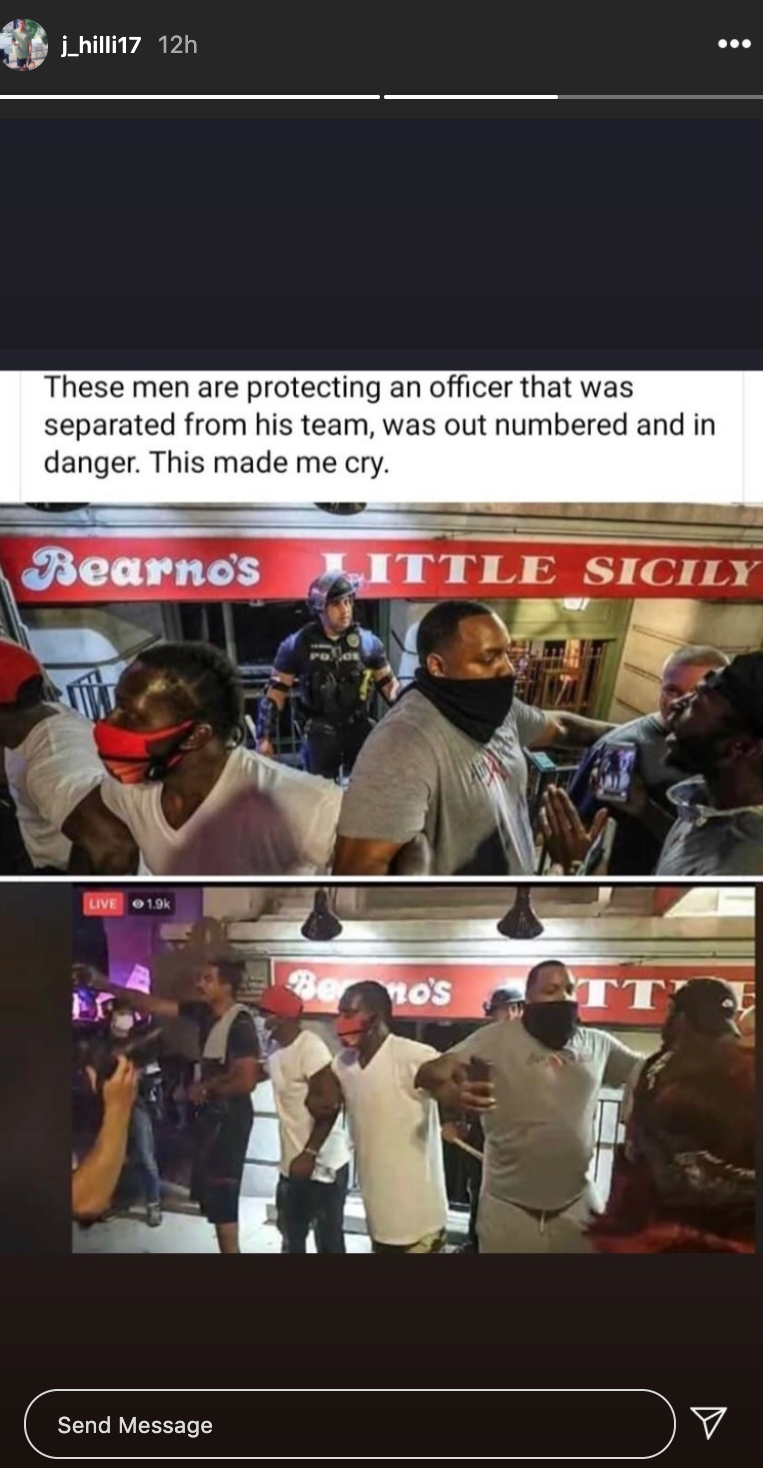 Former Iowa linebacker Aaron Mends is asking for help.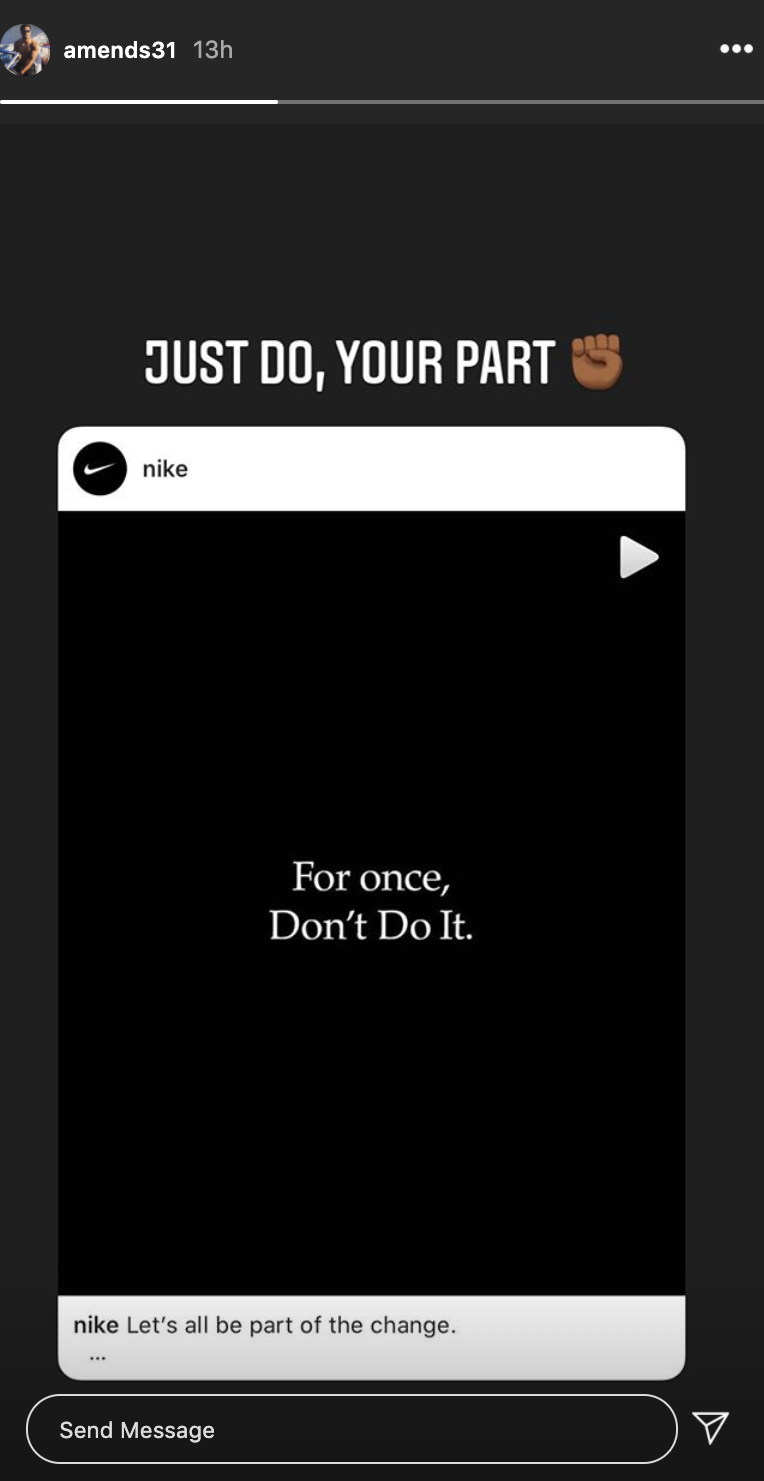 Former linebacker Vernon Rollins shared a disturbing post from former Iowa teammate Richard Willock.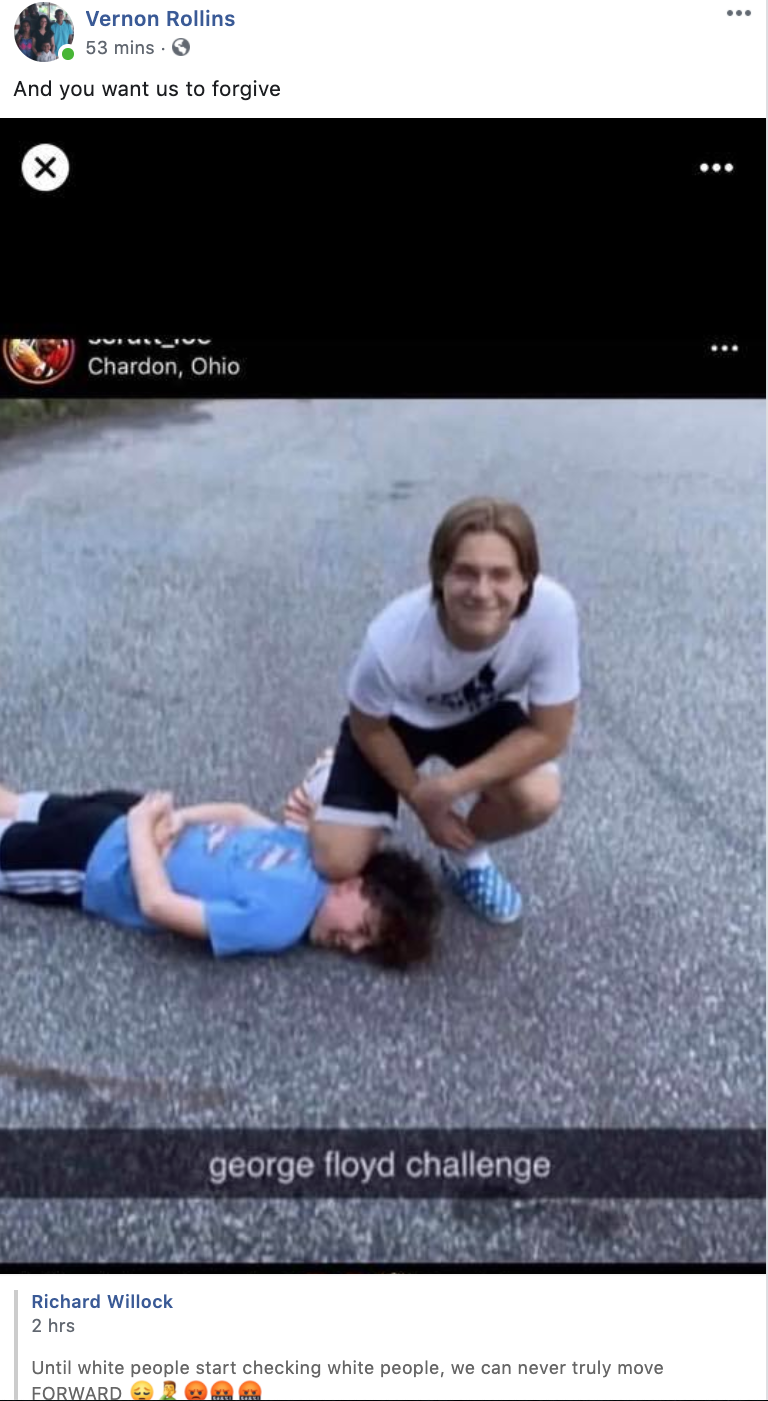 All-time leading receiver Marvin McNutt shared a disturbing story that happened in Cedar Rapids Monday morning.

Iowa guard Connor McCaffery, the son of head coach Fran McCaffery, retweeted former NBA guard Steve Nash, who was calling for white people to help the cause.

Monday night, Connor released a powerful statement.
Educate yourself. Be an example. Reach out to others. Do something. Help someone. Be a leader. pic.twitter.com/H1Z5dgbR6D

— Connor McCaffery (@connor_m30) June 2, 2020
His brother, Patrick McCaffery, retweeted former Cedar Rapids Xavier and current South Dakota State guard Matt Mims, who played with him in the Iowa Barnstormers AAU program.
PLEASE READ?‼️ I love you all! #BLACKLIVESMATTER pic.twitter.com/tdudZWVNiO

— Matt Mims (@mattmims15) June 1, 2020
Former Hawkeye defensive back Joe Conklin wants to make a difference with his parenting.
With lots of love, humility, thought, & respect. I'm not perfect & have a long way to go, but I want to offer what support I can.

✊?✊?✊?✊?✊? pic.twitter.com/XhTdFPbycb

— Joe Conklin (@JoeConklin20) June 1, 2020
Alaric Jackson and Julius Brents shared the same message from LeBron James.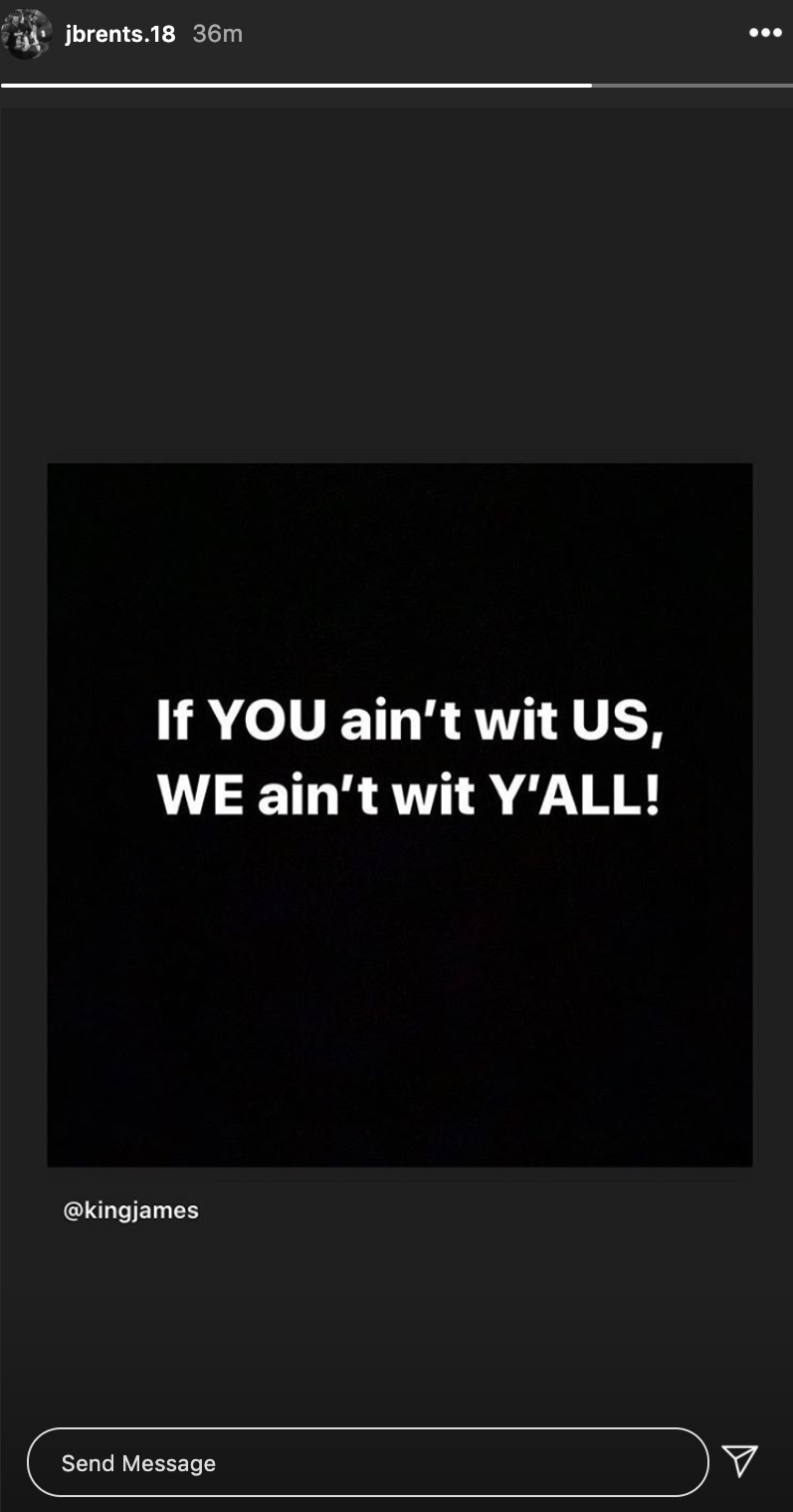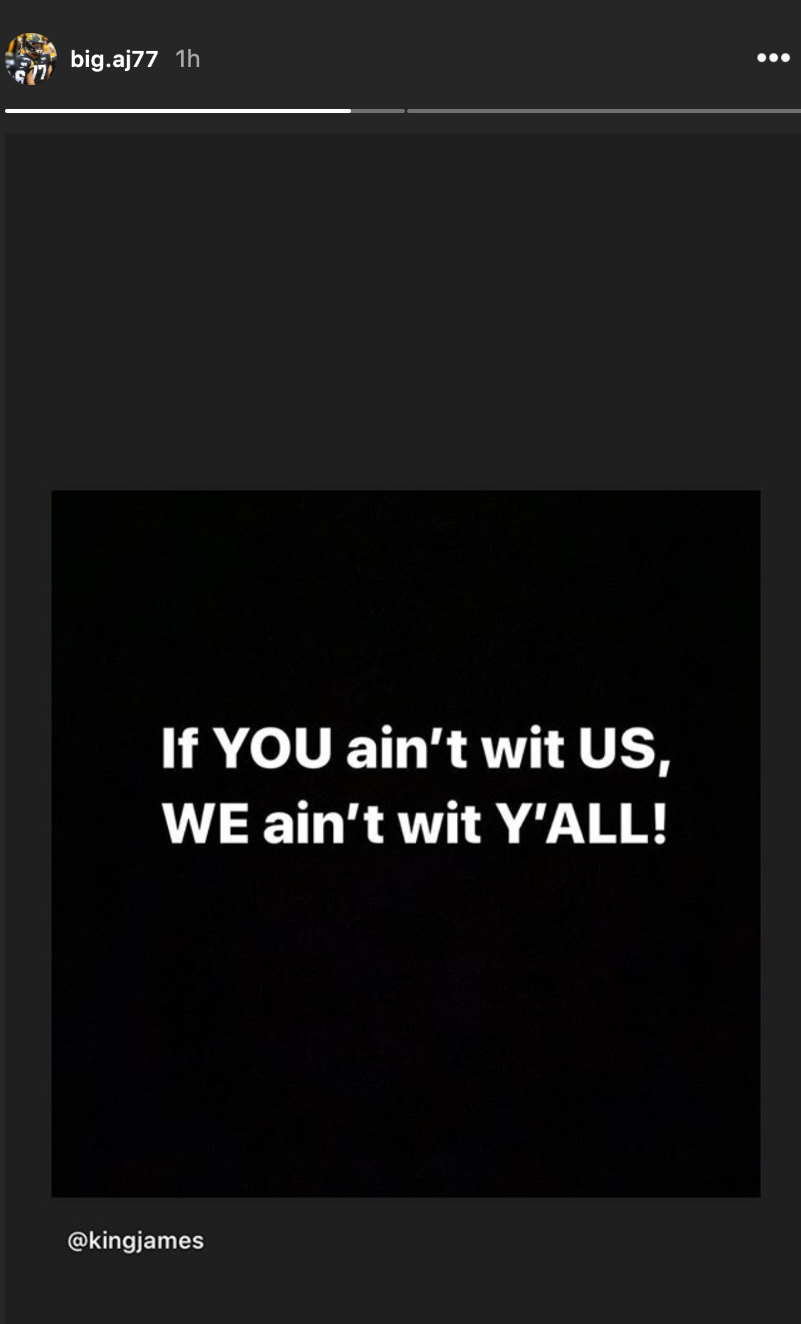 Xavier Nwankpa, a 2021 recruit from Southeast Polk, a player on which Iowa is working hard for a commitment, also shared James' message.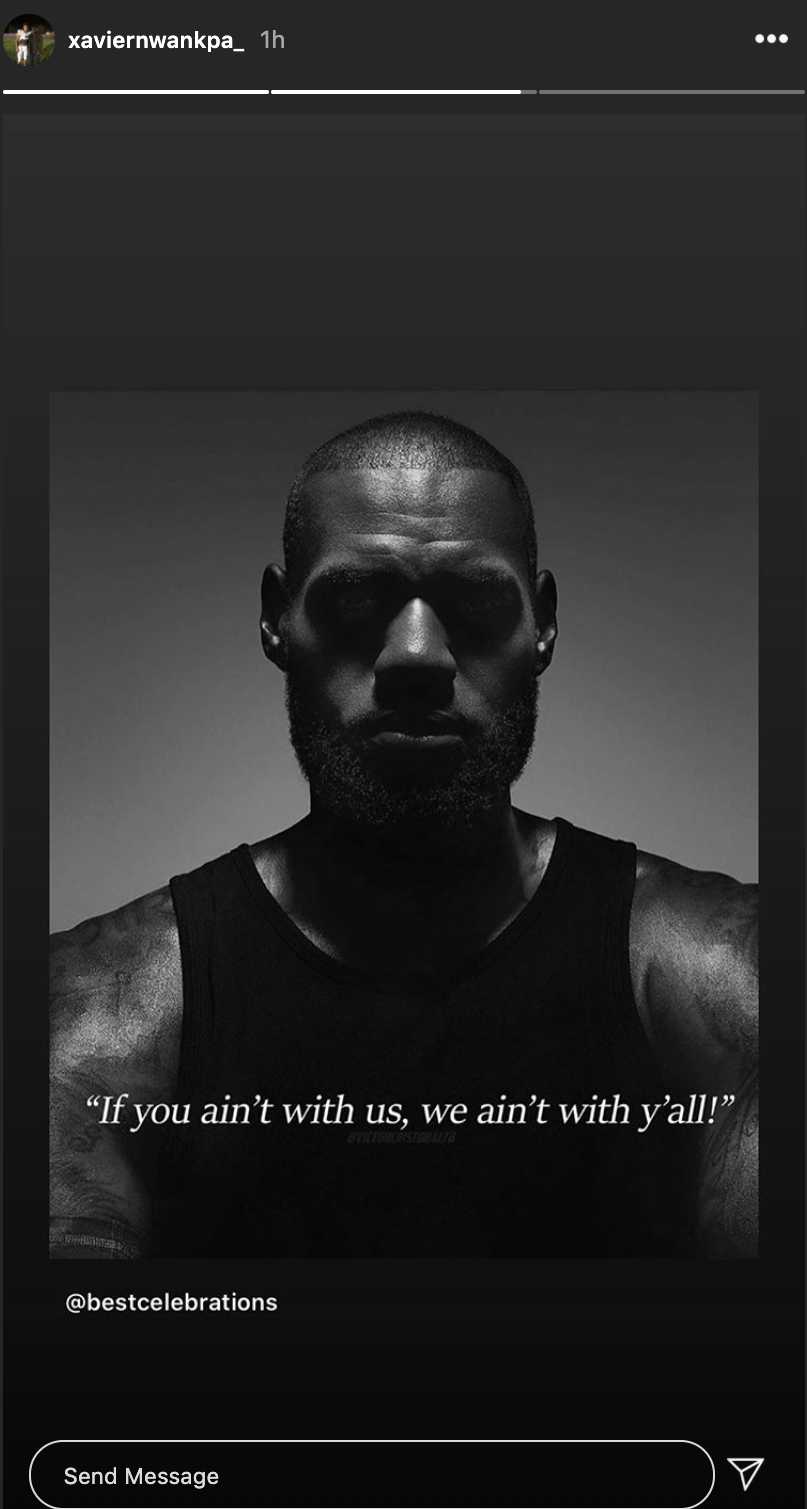 Former Iowa and NFL offensive lineman Julian Vandervelde shared his experiences.
…How do you vote when you have no faith in your leaders? How do you march when there's enemies hidden in the ranks? How can we help? How can I help? *End of Thread*

— Julian Vandervelde (@BatMandervelde) June 1, 2020
Iowa athletic director Gary Barta released a statement Monday afternoon.
Be a H.A.W.K.E.Y.E. https://t.co/0PXkUqI5LU pic.twitter.com/08MZdJTvJ4

— The Iowa Hawkeyes (@TheIowaHawkeyes) June 1, 2020
Former safety Geno Stone, drafted by the Baltimore Ravens in April, posted the words of Colin Kaepernick.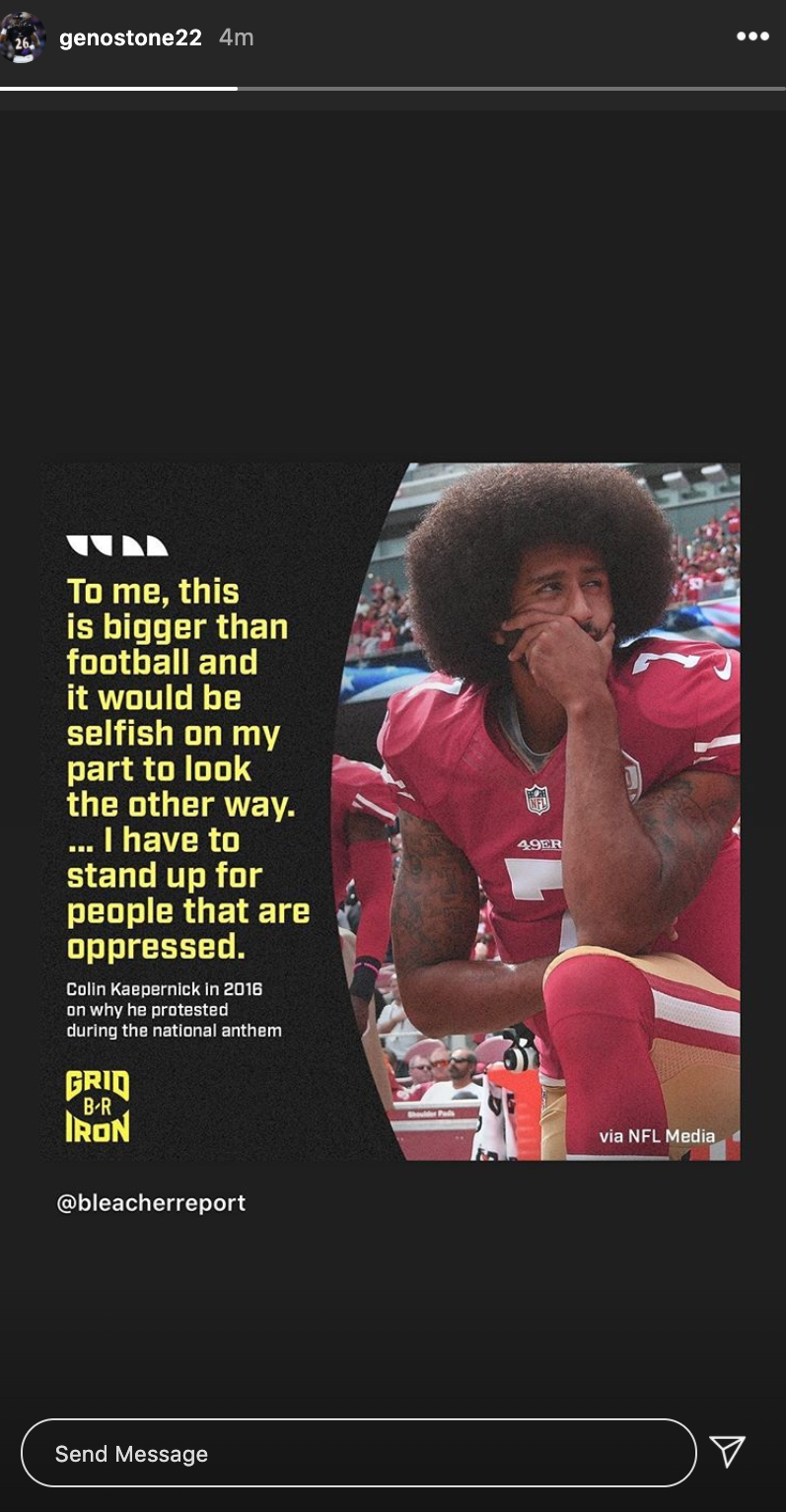 Linebacker Chad Greenway, who played his whole NFL career for Minnesota, says it's time for change.
Praying for Minneapolis. Praying for justice. It's time for change, we have to listen, we have to learn! I'm here to stand by you and fight with you for change. #justiceforgeorgefloyd pic.twitter.com/qj04U28jrO

— Chad Greenway (@chadgreenway52) June 1, 2020
Former Hawkeye basketball player Duez Henderson, who's married to former Iowa basketball player Randi (Peterson) Henderson was not happy with what he heard Monday night.
??? pic.twitter.com/qXyyns6gHP

— Duez Henderson (@DuezHenderson) June 1, 2020
Former Hawkeye and current Nevada head coach Jay Norvell released a statement.
Nevada football coach Norvell issues statement relating his experiences with racism ?#NevadaGrit?? https://t.co/1ACrsPH7T5

— Jay Norvell (@CoachJayNorvell) June 1, 2020
Junior wing man Joe Wieskamp posted the words of his coach.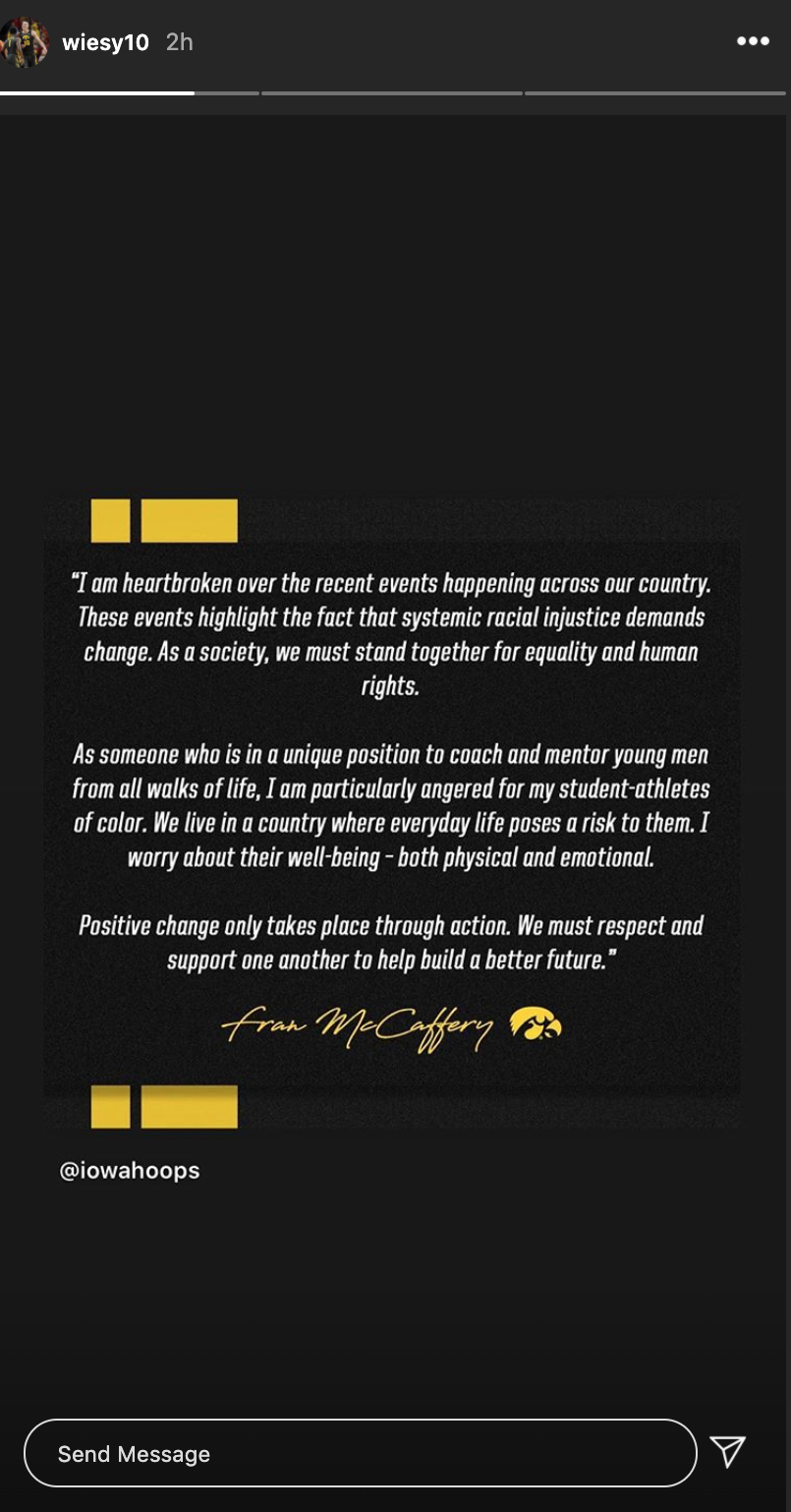 Former Iowa defensive back John Lowdermilk shared the photo of Tommie Smith and John Carlos giving a black power salute at the 1968 Olympics.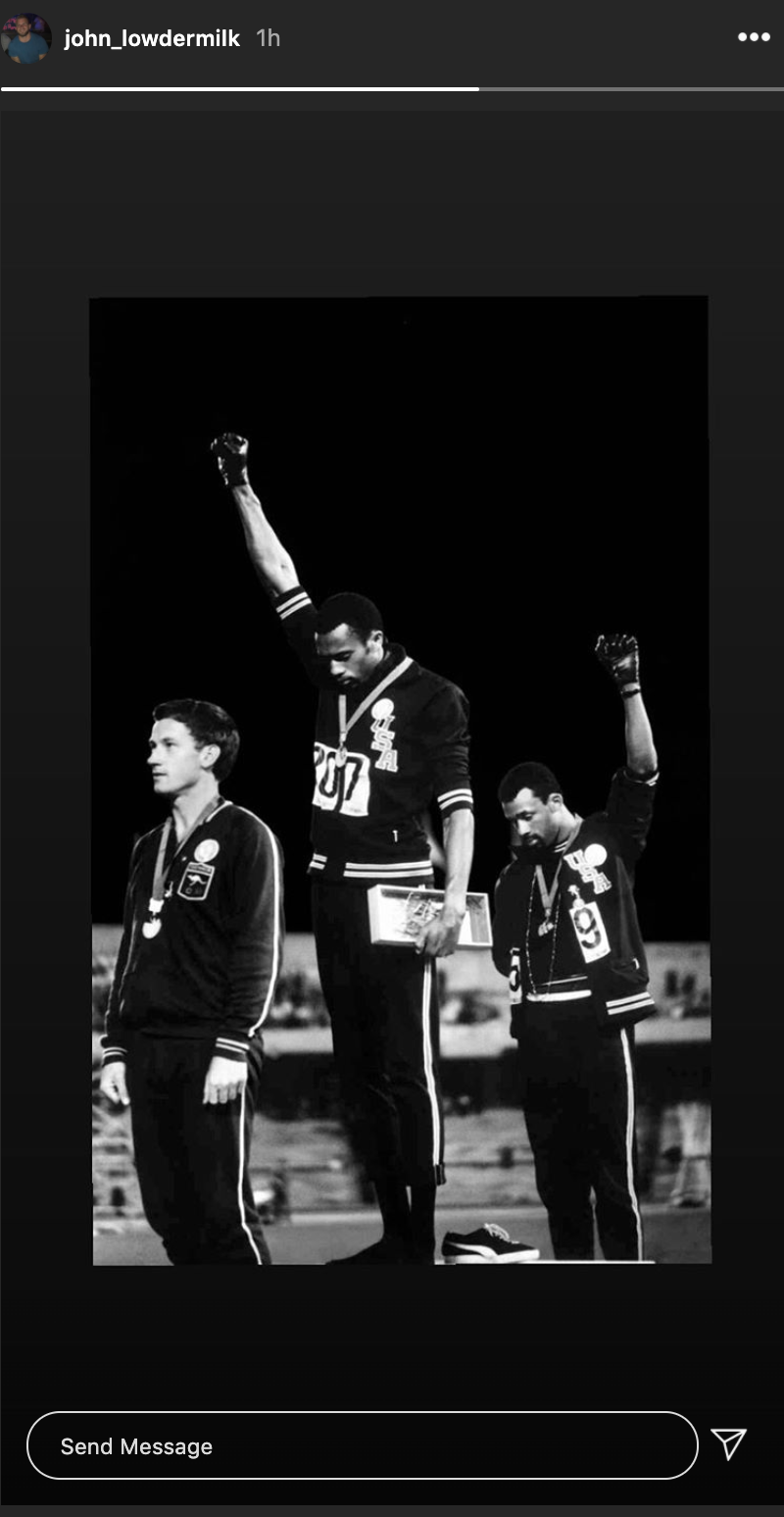 Another former member of the Iowa secondary, Amani Hooker, posted a photo of a protest in his hometown of Minnesota, which included former Minnesota Gopher linebacker Carter Coughlin.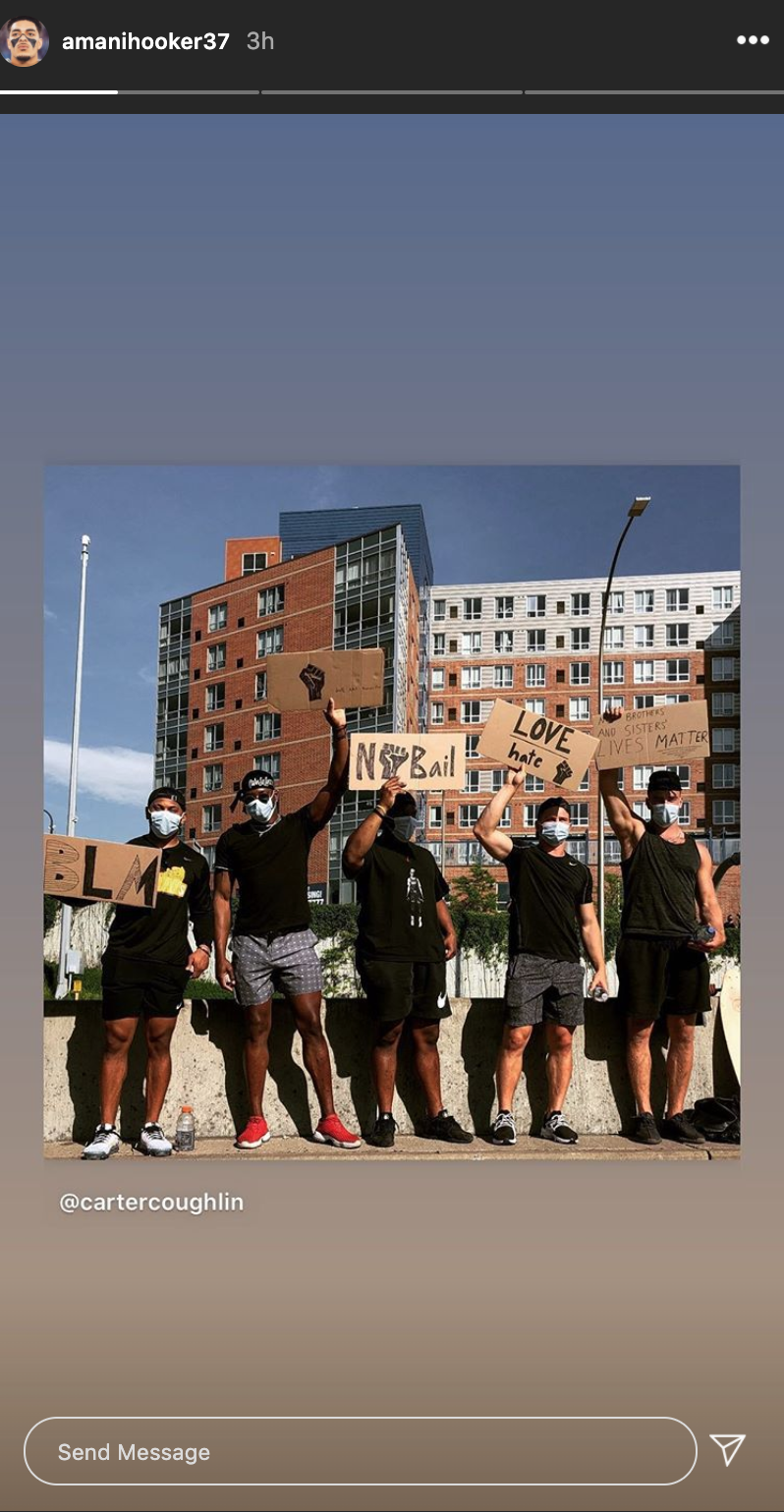 Iowa guard Jordan Bohannon shared his coach's sentiments.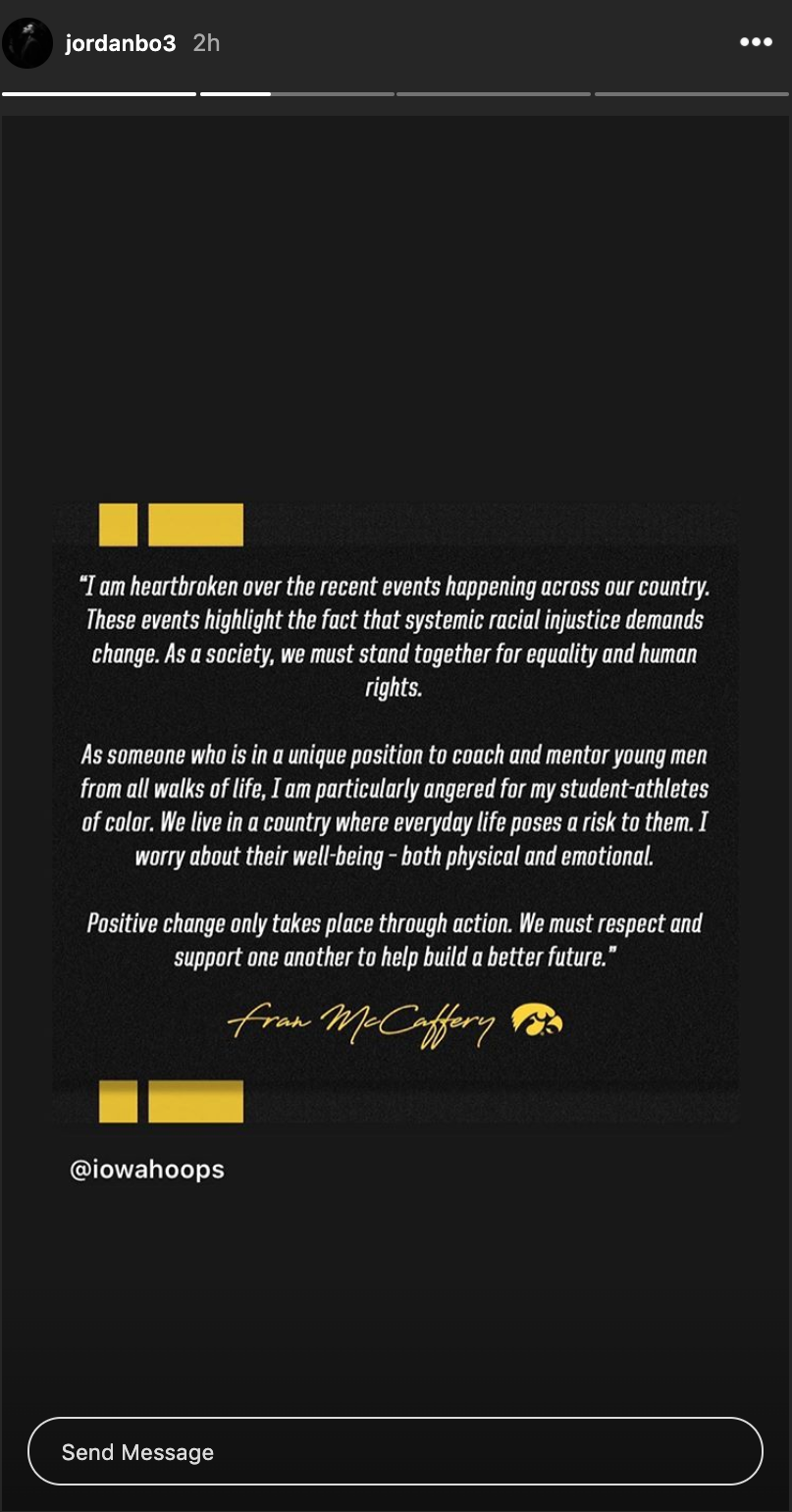 Former Iowa and current Rutgers coach C. Vivian Stringer poured out her heart.
— C. Vivian Stringer (@cvivianstringer) June 1, 2020
A lot of members of the Hawkeye community acknowledged Blackout Tuesday.
#blackouttuesday https://t.co/5WlGLNxayx

— Anthony Clemmons (@sapp_5) June 2, 2020
— Seth Wallace (@CoachSWallace) June 2, 2020
— Tyler Barnes (@TylerBarnesIOWA) June 2, 2020
#BlackoutTuesday #BlackLivesMatter pic.twitter.com/p4MRSRaqFP

— Iowa Basketball (@IowaHoops) June 2, 2020
— Tom Brands (@TomBrandsHAWK) June 2, 2020
#BlackOutTuesday pic.twitter.com/hgCsiPKvcv

— The Iowa Hawkeyes (@TheIowaHawkeyes) June 2, 2020
#BlackOutTuesday pic.twitter.com/JhwQ42YP91

— Iowa Hawkeye Wrestling (@Hawks_Wrestling) June 2, 2020
?Black Lives Matter? pic.twitter.com/zTnDVOWOIf

— Kelton Copeland (@CopelandKelton) June 2, 2020
Former Hawkeye fullback Trevor Bollers warns of history repeating itself.
I feel like I am stuck in a time loop. something bad happens. everyone picks a side then fight about why their methods and thoughts are right. Then it goes away for a little bit and people relax. Then we rinse and repeat the same fight over again. #Stupidity

— Trevor Bollers (@tbollers) June 2, 2020
And then shared his personal experience.
As I talk with my family in the US and Canada it is clear that none of my nieces and nephews that are old enough to navigate this world and walk by themselves have been spared the sting of living while black. Each has their stories of being detained, searched even handcuffed.

— Trevor Bollers (@tbollers) June 3, 2020
Former tight end Allen Reisner shared a story a post from a friend.
This is a blog from my good friend Tommy Watkins. There are too many of these incidents happening. When will enough be enough?

— Allen Reisner (@AllenReisner) June 2, 2020
Head football coach Kirk Ferentz spoke with his team Monday night and the program released his statement on Tuesday.
Coach Ferentz addressed the players and staff last night during a virtual team meeting to discuss George Floyd and the longstanding racial and social tensions in America: pic.twitter.com/ED1RaQTG1m

— Hawkeye Football (@HawkeyeFootball) June 2, 2020
A large number of Hawkeyes not previously cited in this post took part in the #BlackOutTuesday movement on June 2. If you from them on Instagram, it was powerful to see them post black squares on their pages when scrolling through the feed.
Some of those Hawkeyes we saw recognizing were George Kittle, Josey Jewell, T.J. Hockenson, Michael Ojemudia, Greg Mabin, Jake Gervase, Anthony Clemmons, Matt Nelson, Darian Cooper, Whitney Jennings, Isaiah Moss, Geno Stone, Jordan Canzeri, Austin Kelly, Nate Wieting, Dillon Kidd, Parker Hesse, Peyton Mansell, Andrew Donnal, Jake Duzey, James Daniels, Riley McCarron, Brady Ellingson, Maishe Dailey, Nate Stanley, Mark Kallenberger, Nick Easley, Anthony Nelson, Tavon Smith, Ike Boettger, Ahmad Wagner, Ross Reynolds, Noah Fant, Sean Welsh, Anthony Hitchens, Aaron Mends, Mekhi Sargent, Cordell Pemsl, Alexa Kastanek, Josh Oglesby and Cedrick Lattimore.
Djimon Colbert explained that taking part in a movement for one day is not enough.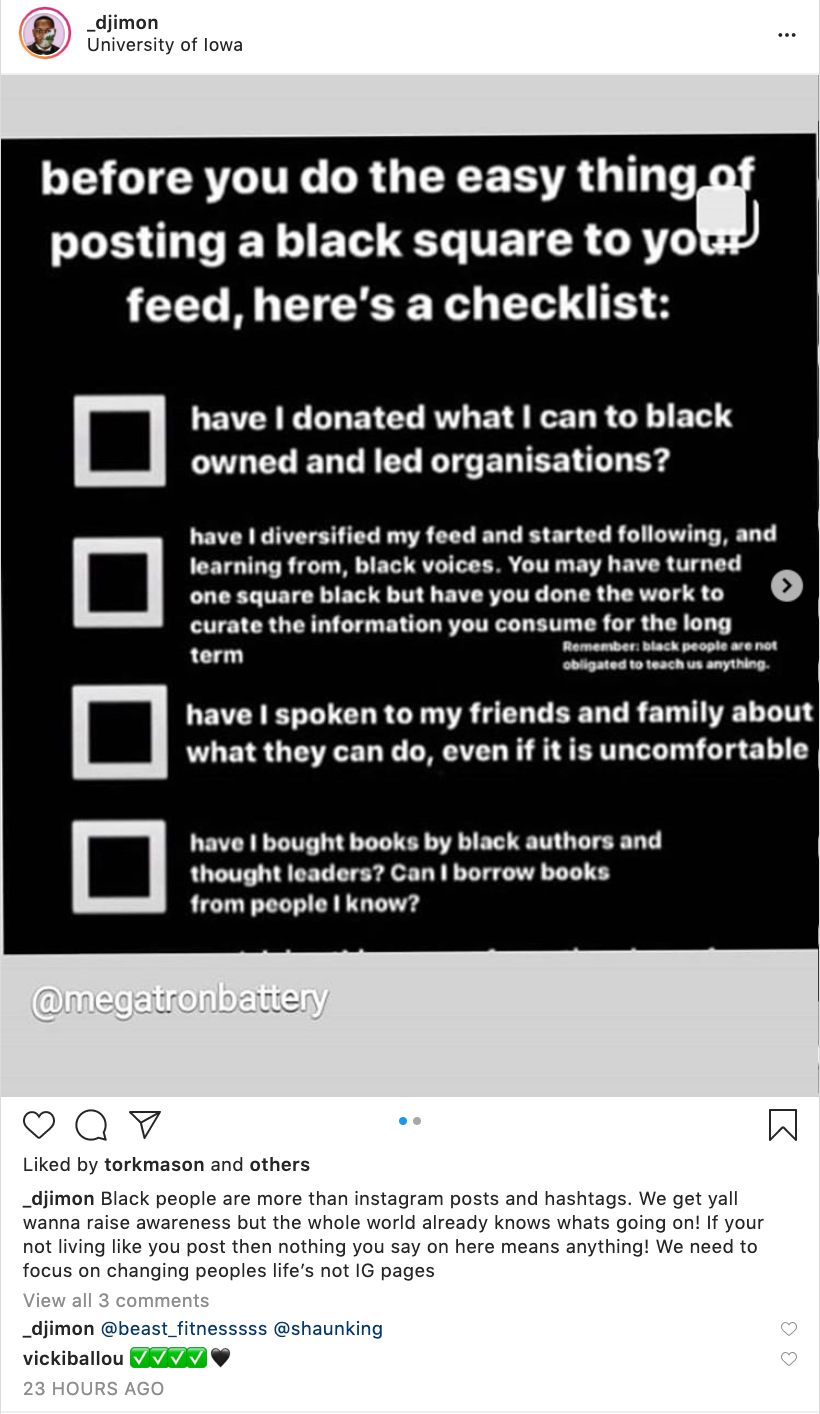 Geno Stone challenged people.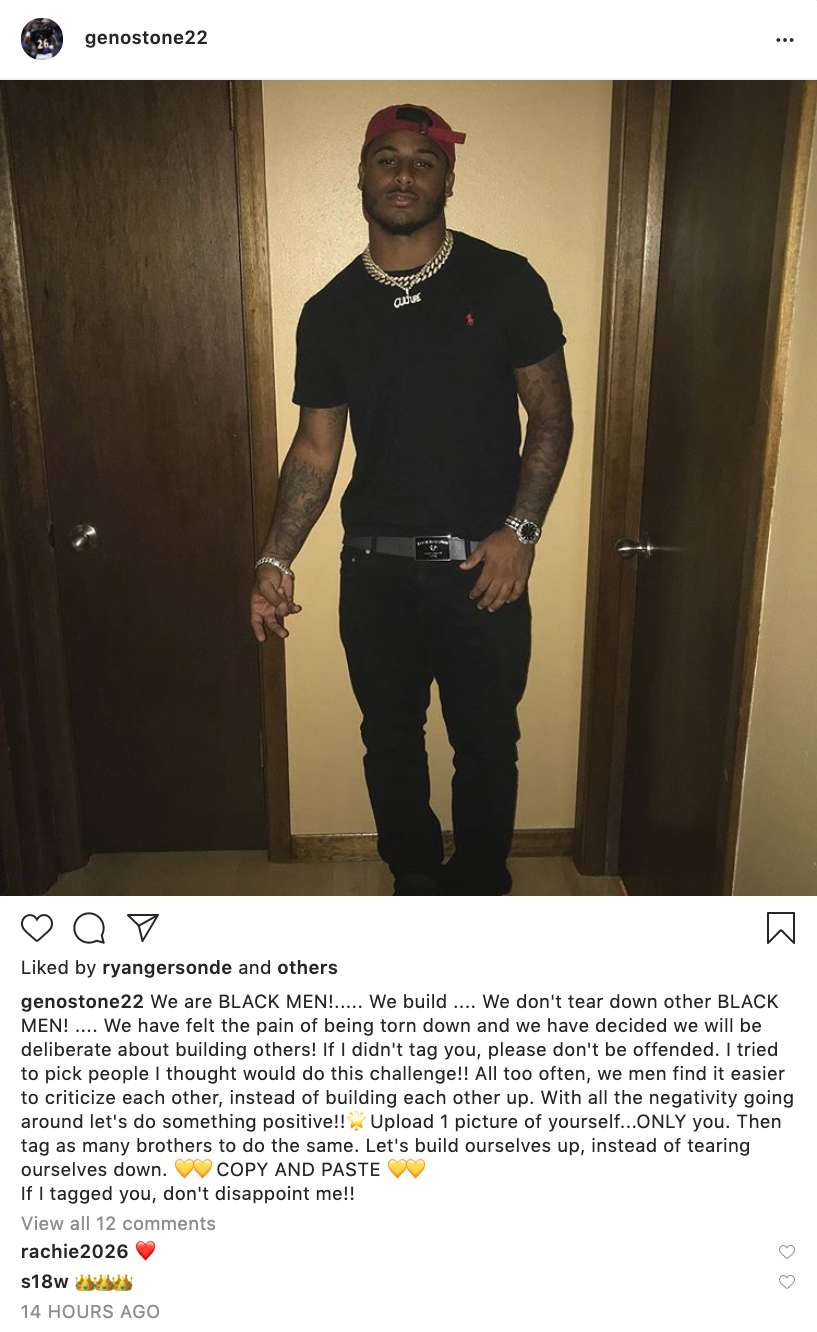 James Daniels recommended a book be added to your summer reading list.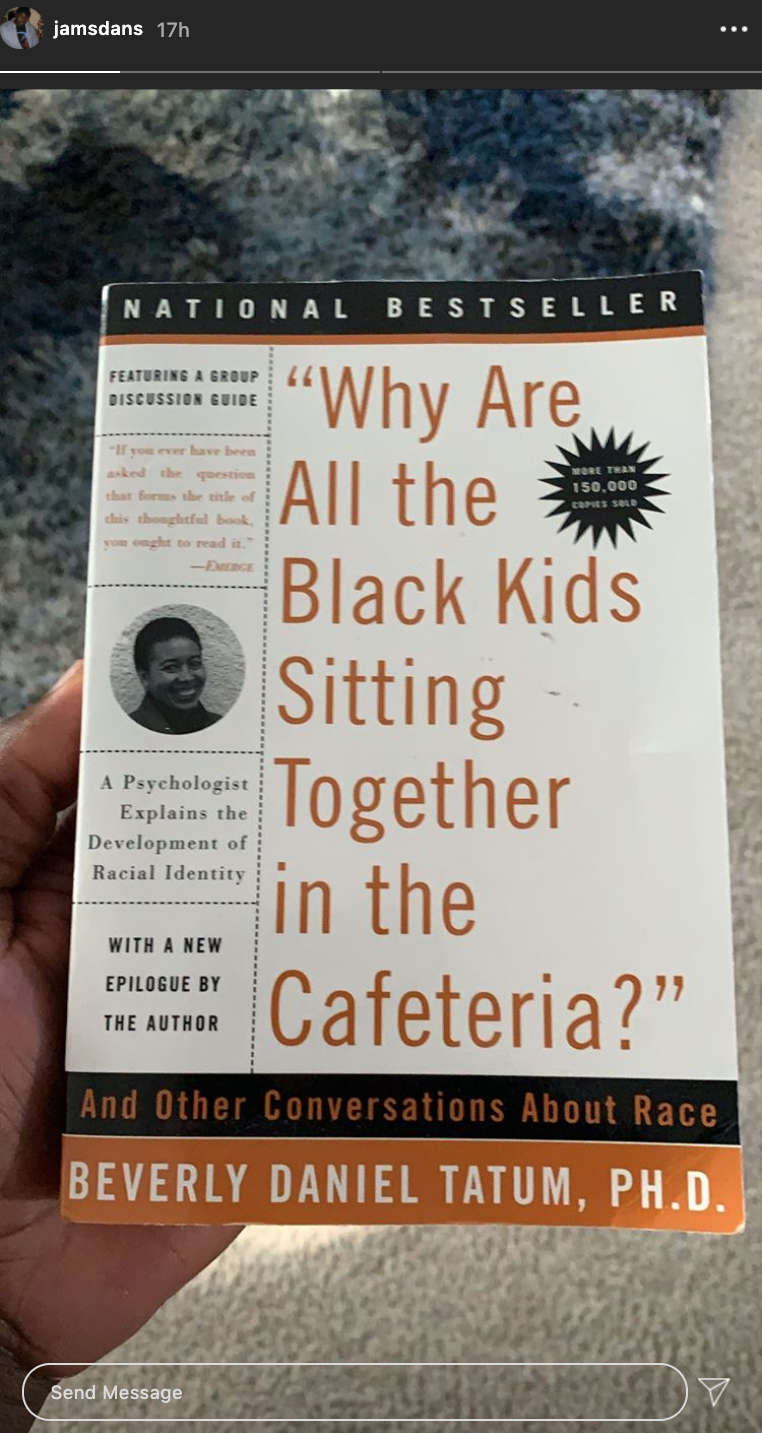 Redshirt freshman defensive back Daraun McKinney joined in the challenge.
So did senior receiver Brandon Smith.
So did Julius Brents.
So did Matt Hankins.
And Chauncey Golston.
And Dallas Craddieth.
Super Bowl Champion Ben Niemann quoted scripture.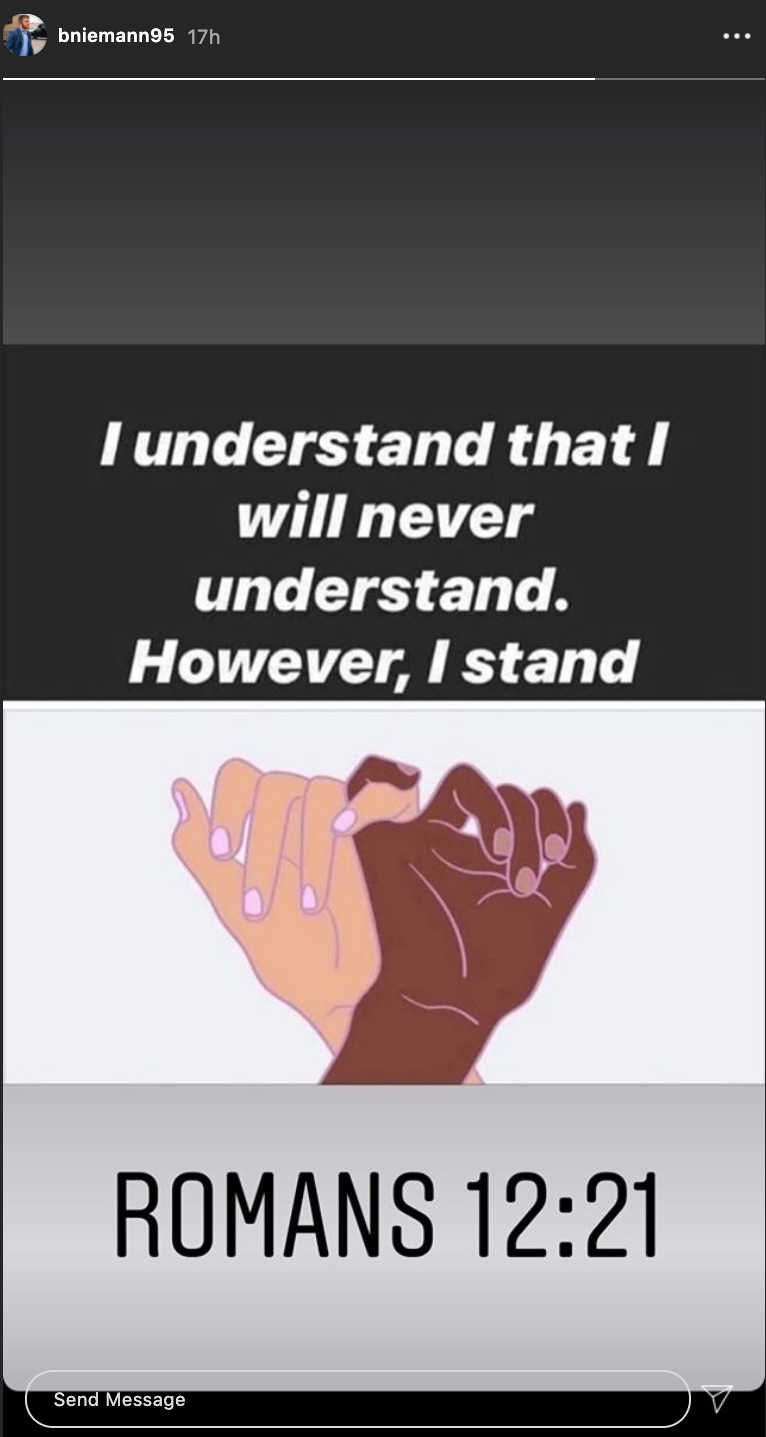 Former defensive end AJ Epenesa shared the words of Stephen Jackson, a former NBA player and friend of George Floyd.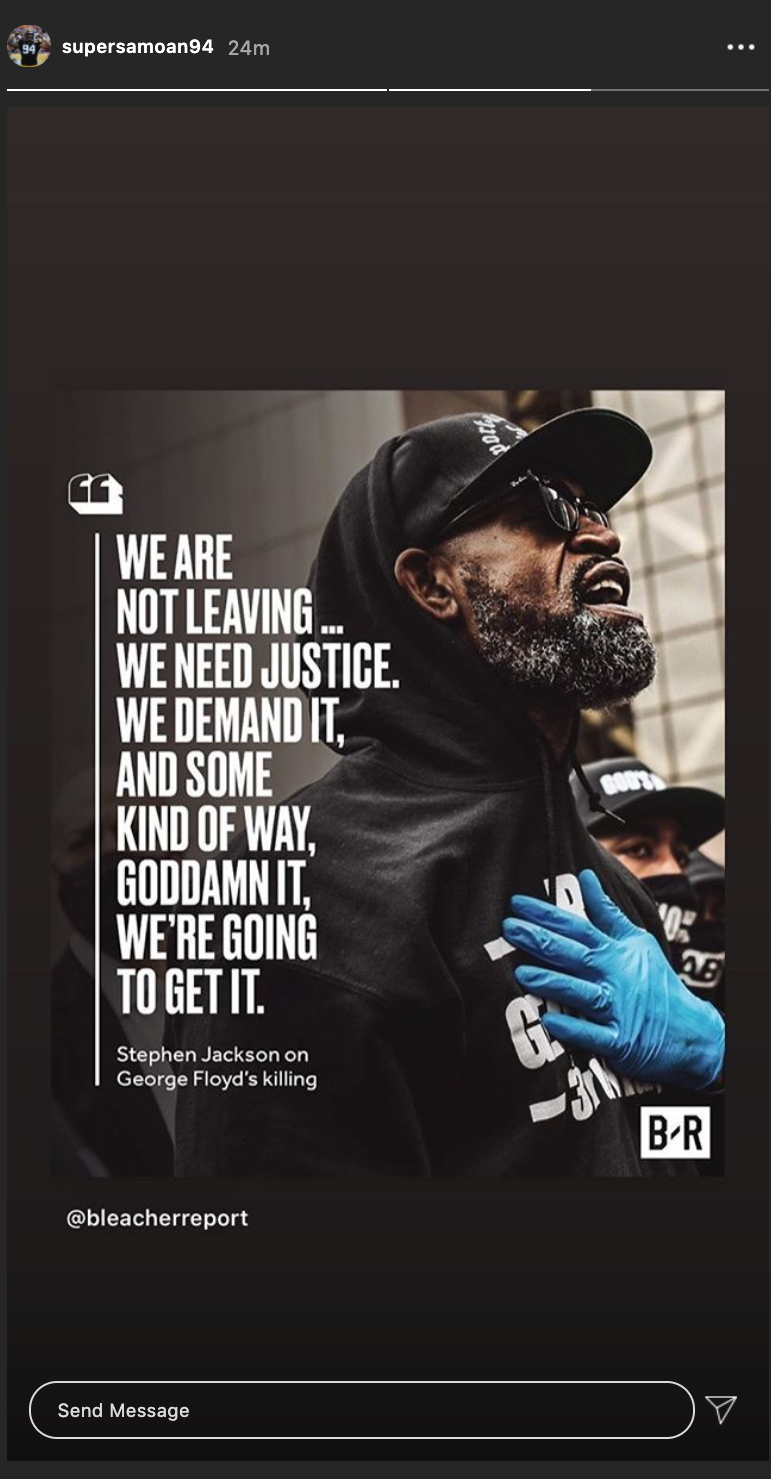 Tuesday, the conversation turned to protesting during the national anthem. Coach Kirk Ferentz said his Hawkeyes would decide what to do as a team.
If the team collectively decides to kneel, this will bring about a cultural change for both Iowa football and the state of Iowa which I believe is long overdue!!! https://t.co/o9L2BjnEue

— James Daniels (@jamsdans) June 4, 2020
Courageous. I forever will be proud to be a Hawkeye and even more today because of your action. The same culture that breeds success does so at a cost to many of its players without acknowledgement or acceptance. As you say later, 7-5 instead of Big Ten Championships. https://t.co/liKQoHz7qb

— Rafael Eubanks (@thenativeone52) June 4, 2020
This isn't out of hate for the state of Iowa or the program. This is the love of something that will always be a part of us. What we want to see evolve. Not win, graduate, do it right but win, graduate, do it better. We can all strive to be better.

— Rafael Eubanks (@thenativeone52) June 4, 2020
You know they don't want to have that convo ? https://t.co/ZW4smEUM7G

— Mike Daniels (@Mike_Daniels76) June 4, 2020
DO IT https://t.co/2iEfnnEcI2

— Colin Sandeman (@ColinSandeman) June 4, 2020
Jaleel Johnson and Aaron Mends shared a story from their time in Iowa City.
After the situation the cop tells me "if I knew you guys were Hawkeyes, we wouldn't have done this" that shit infuriated me.

— Jaleel Johnson (@leellxvii) June 4, 2020
Coach Ferentz is one of the reasons I committed to Iowa as a high school senior. He cares, and he gets it.

However, for this program in particular, real change begins with @coach_Doyle and his Strength & Conditioning staff. https://t.co/MuSRAfABbq

— Faith Ekakitie (@Faith_Joseph) June 5, 2020